Brad Paisley Recording Some of His 'Best Songs Ever'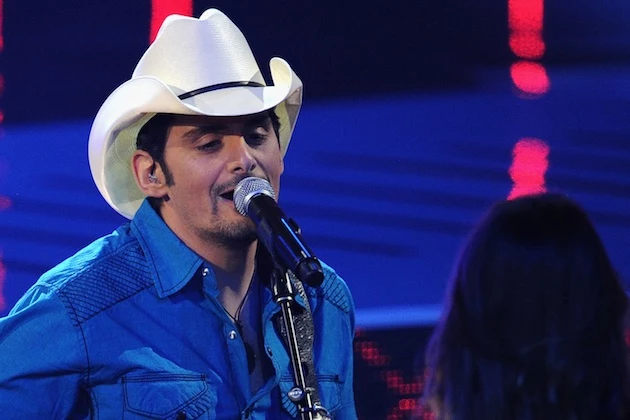 Following the success of his eighth studio album "Wheelhouse," Brad Paisley is working on a brand new record which holds, in his opinion, some of his best songs ever.
Fans first got a taste of the upcoming album with his new single "River Bank," which he debuted at the 2014 ACM Awards. The warm weather single, inspired by growing up next to the Ohio River, is just a forecast of what's to come.
"I was trying to figure out where to go from here, what to write and what felt like what I wanted to do," Paisley explains to the Tennessean. "There's a groove that feels like that and I think we grabbed that groove when we made this track and, more than that, there's a mindset that I am completely ready for after this winter."
He wrote the album in three months after being inspired in January, and he says it has "some of the best songs I've ever hooked."
It sounds like his band had fun recording the record too, because Paisley did something extremely generous for the guys that play with him: he built a bar in his house.
"I was thinking, 'This is probably a mistake,'" he recalls. "And, it ended up being fantastic. We have just camped out and cut music and it's really fun."
The upcoming record, which has 'River Bank' as well as plenty of other soon-to-be country hits, doesn't have a solidified title. But Paisley does have a working title, 'Thoughts From a Bumpkin.'
"Looking at the world through the eyes of a country singer is an interesting thing," says the "Southern Comfort Zone" hitmaker. "It should be easy to like."
Source:
Brad Paisley Recording Some of His 'Best Songs Ever'