Carrie Underwood and Mike Fisher Pulled Over After CMA Festival Performance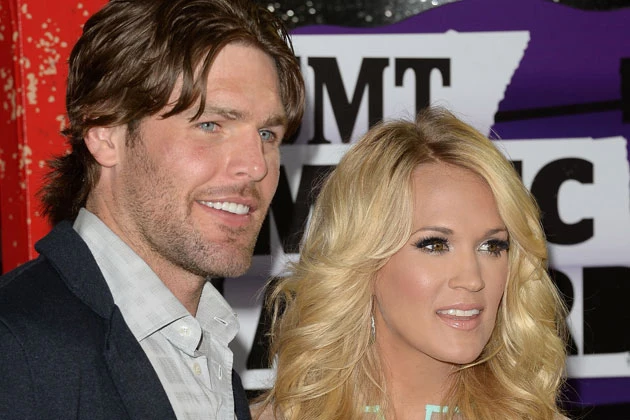 Carrie Underwood and husband Mike Fisher were pulled over by police after the singer performed a rain-shortened set to close the 2013 CMA Music Festival. Fisher was driving the couple home Sunday evening (June 9) when police stopped him for going 11 over in a 45MPH zone.
Ironically, earlier in the day had Fisher sent out three tweets lamenting drivers in Nashville. "I think I may start a driver education school in Nashville. U could make a fortune," he tweeted before listing two of his driving pet peeves: people who drive slowly in the fast lane and those who don't creep into the middle of an intersection while waiting to turn left.
That set the stage for Underwood's zinger:
Ok…so, Mr. "I'm gonna star a driving school in Nashville" just got us pulled over for going 56 in a 45. Just sayin…

— Carrie Underwood (@carrieunderwood) June 10, 2013
It's not clear if Fisher was ticketed for speeding. Earlier in the night, Underwood performed for just 20 minutes, as inclement weather shortened every artist's set on the final day of CMA Fest. Some, like Jake Owen, were only able to perform one song. USA Today reports that Underwood sang her new single 'See You Again' in addition to a cover of the Guns N' Roses hit 'Paradise City.'
Source:
Carrie Underwood and Mike Fisher Pulled Over After CMA Festival Performance