Carrie Underwood Launching OPI Nail Polish Line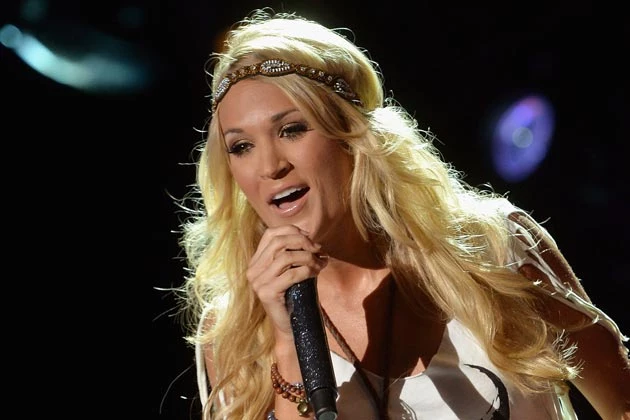 Carrie Underwood is known as a fashion and style icon, both on the stage and off, so it was only a matter of time before she launched a cosmetics collaboration. While she has eschewed the idea of doing a perfume, she is "nailing" it by launching her own range of nail polishes through Nicole by OPI.
The collection will feature 14 new shades inspired by the 'Two Black Cadillacs' singer and will be available at retail in January 2014.
Details are scares at this juncture, but there will be a variety of colors for your digits, ranging from soft pastels to darker, richer, sultrier shades. There will also be glittery lacquers, too. All are meant to encapsulate Underwood's soulful spirit and different facets of her sunny personality.
Most importantly, however, is the signature gold shade dubbed 'Carrie'd Away,' which was created exclusively for the country superstar. That's a first for Nicole by OPI, too, as Executive VP and Artistic Director Suzi Weiss-Fischmann explains, "This is the first time Nicole by OPI has ever designed a signature shade for one of our celebrity partners!"
Well, there is only ONE Carrie Underwood. She breaks the mold. Another of Underwood's shades is appropriately named 'American as Apple Pie.'
Source:
Carrie Underwood Launching OPI Nail Polish Line