Hey ... I'm Michele Mathews, half of The Morning Bull Pen. Or you could say I'm the beauty and my partner is the beast! I'm a working mother of four kids trying to juggle everyday life without dropping any balls along the way. I'm born and raised in the Yakima Valley dirt. I started out in radio at the age of 15 at the Yakima Valley Skills Center. I've moved around the dial to various radio stations and took a few years off to raise babies before finding my home on The Bull
I've been up and down the radio dial as the famous "WKRP in Cincinnati" line goes. I started right out of high school in 1988 in my hometown of Clarkston, Wash at KCLK-FM, a country station, and from there moved all over Idaho, Montana, California and Washington state at various radio stations. I worked on KMPS-FM in Seattle in the late 1990s and moved to Yakima in 1998 as program director of 107-3 KFFM. I moved again and again (because I can't seem to keep a job) until I was in Bakersfield, California,and then Tri-Cities, and then back to Yakima, and again to Tri-Cities as morning show host and brand manager of 98
Hi there! I was born in Chihuahua--yes there is actually a place--in Mexico but grew up in a really small town (smaller than Kuna) in California! I graduated with a degree in Broadcast Communications from San Francisco State University and never took a radio class. I wanted to be a TV news reporter, but when I moved to Idaho in 2012, radio found me, and now 5 years later, I can't think of doing anything else! I love being outdoors (camping, hiking, laying in the grass at the park), baseball (go Giants), spending time with my friends and family, and of course, hanging out with you while you work on WOW 104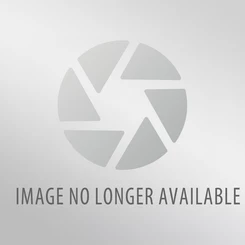 I love being a mom and I love my job, but I admit it: I would fish for a living if I could! HA!
Follow Me
I've been in radio since 2001 and moved around a few times before landing where I am now. I'm married with three children. I'm an autism acceptance advocate. I love to cook, just don't like doing the dishes afterward. I have a knack for all things nostalgic from the '80s and '90s, love breakfast cereal a little too much and am a huge fan of video games, especially retro games from Atari to Nintendo and beyond.
Follow Me
Born May 3, 1977, in Granite Falls, N.C., he took up the guitar at 13 and began writing songs. After graduation, he went to Nashville to pursue a career in country music. He and his wife, Katherine, have been married since 2008. The couple has one son, Boone, and are currently expecting a second child.* *This bio may or may not have been borrowed from Eric Church.