Luke Bryan Storm Hits Pittsburgh, Fans More Than Bring a Party [Pictures]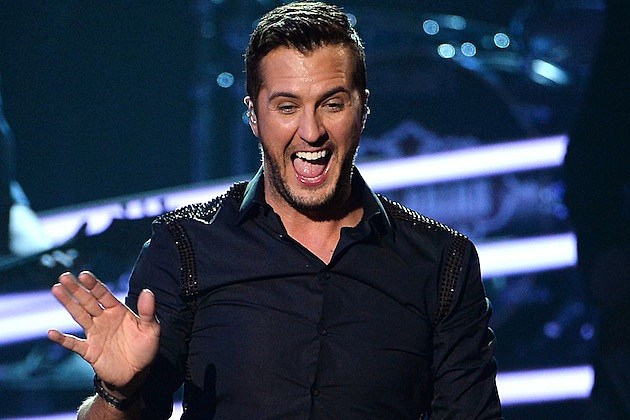 Country fans' devotion to having a good time will never be in question, especially following the Luke Bryan concert at Heinz Field in Pittsburgh on Saturday (June 21). Fans filled the stadium lot early for a true parking lot party, with several leaving in handcuffs by nightfall and hundreds more having the time of their lives.
On Friday, the singer took to Twitter to remind his faithful to "be mindful" of their tailgating trash, as he didn't want to leave a negative stamp on the city.
Just walked through Heinz field. Unbelievable. Crazy

— Luke Bryan (@LukeBryanOnline) June 20, 2014
Also. I know your guys have heard. Be mindful of your tailgate area. Clean up please. We wanna come back many more times.

— Luke Bryan (@LukeBryanOnline) June 20, 2014
And it seems they listened. Despite being the biggest concert in the history of Heinz Field — topping both Kenny Chesney and Taylor Swift — local media outlet WPXI reports that the more than 50,000 fans who came out to show Bryan a good time did their best to keep it clean, even recycling their beer cans and picking up trash, for the most part.
"It was much better organized. There are garbage bags and a lot more security, which I think is important," fan Bonnie Ridgeway says, referencing a Chesney concert from 2013, during which fans left behind as much as 60,000 pounds of trash.
"People are still drinking and having a good time, but it doesn't seem as crazy as previous years," another country devotee, Mike Radcliffe of West Virginia, explains. "That being said, there will always be people who drink too much."
He was right. Police say 37 people were issued non-traffic citations, including one for public intoxication, more than a handful for disorderly conduct and 10 for public urination. At least seven people were arrested, and there were more than 100 911 calls Saturday night. But somehow, we think Bryan will be back.
Check out some of the action below, including one guy who maybe had a little too much to drink …
Some more of the tremendous trash outside Heinz Field #lukebryan #Pittsburgh pic.twitter.com/ls0MoIuhgl

— Brian Caldwell (@bcaldwell_WTAE) June 22, 2014
Best Pic So Far RT @JayFouz The #lukebryan tailgate is well underway in #Pittsburgh No crazy horse head?? pic.twitter.com/C6ZzuD0D0q

— Big Bob (@FSBigBob) June 21, 2014
Pittsburgh! @LukeBryanOnline pic.twitter.com/6Iih2TkpQe

— Brian Lucas (@TheBrianLucas) June 21, 2014
Best of Country Music 2014
Subscribe to 92.9 The Bull on
Source:
Luke Bryan Storm Hits Pittsburgh, Fans More Than Bring a Party [Pictures]