Miss Willie Brown Break Up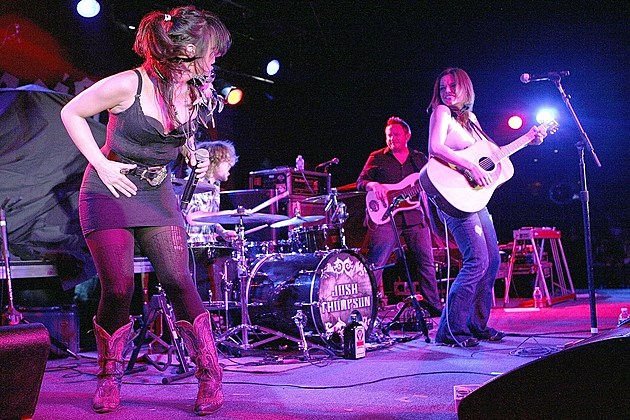 After a critically acclaimed run, the dynamic country duo called Miss Willie Brown have decided to part ways. The pair — consisting of Amanda Watkins and Kasey Buckley — first came to national attention by performing on 'Jimmy Kimmel Live' before they were signed to a recording contract. They announced their breakup on their official website on Tuesday (April 16).
Miss Willie Brown released an EP produced by legendary Nashville producer Keith Stegall in 2011 and just missed the Top 40 with 'You're All That Matters to Me' in 2012. But Buckley has decided to take a break from the grind of the music business, while Watkins will pursue a solo career.
Their full statement reads:
To Our Dear and Loyal Fans,

We would like to share some news with all of you and look forward to your support and understanding. We have decided to part ways as a band to pursue our separate dreams. With Kasey's and your support, I will be continuing my career in music as Amanda Watkins and carrying on the heart and soul on which Miss Willie Brown was built. I support Kasey as she decides to take a break from the world of music. I'm sure as you have seen over the past few years, there is nothing that will ever come between us.

The songs that you have been loving and playing will be ever present on my solo journey. It's going to be a great year with lots to come! And I promise to keep you updated every step of the way through touring, videos, posts and most of all music.

Thank you for all the support you have shown us. You are honestly the greatest fans.

Love,

Amanda & Kasey
Source:
Miss Willie Brown Break Up