Toby Keith's Longtime Bassist Chuck Goff Killed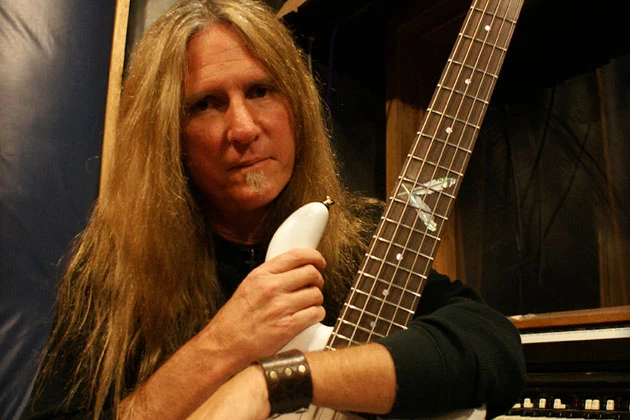 Toby Keith's bass player of 25 years has been killed in a two-car collision in Oklahoma. Carl "Chuck" Goff Jr. was Keith's bassist, band leader, friend and the co-writer on two of his best known songs. He died on Wednesday (Feb. 27) at the age of 54.
KOCO-TV reports that the accident occurred at about 7:45PM local time, near Slaughterville, Okla. One vehicle was found on top of the other vehicle. The other driver was not injured, and the accident remains under investigation.
The country superstar released a statement on his website saying, "We are deeply saddened by the sudden death of our band member, Chuck Goff. He was a close friend for over 25 years, the band leader and bass player. Our hearts and prayers go out to his family."
Goff had his own signature bass through Dean Guitars. On the company's website he describes his style as being function over form. "Play the song, don't try to be the song," he says. He helped write the chart-topping hits 'Upstairs Downtown' and 'You Ain't Much Fun.'
Source:
Toby Keith's Longtime Bassist Chuck Goff Killed