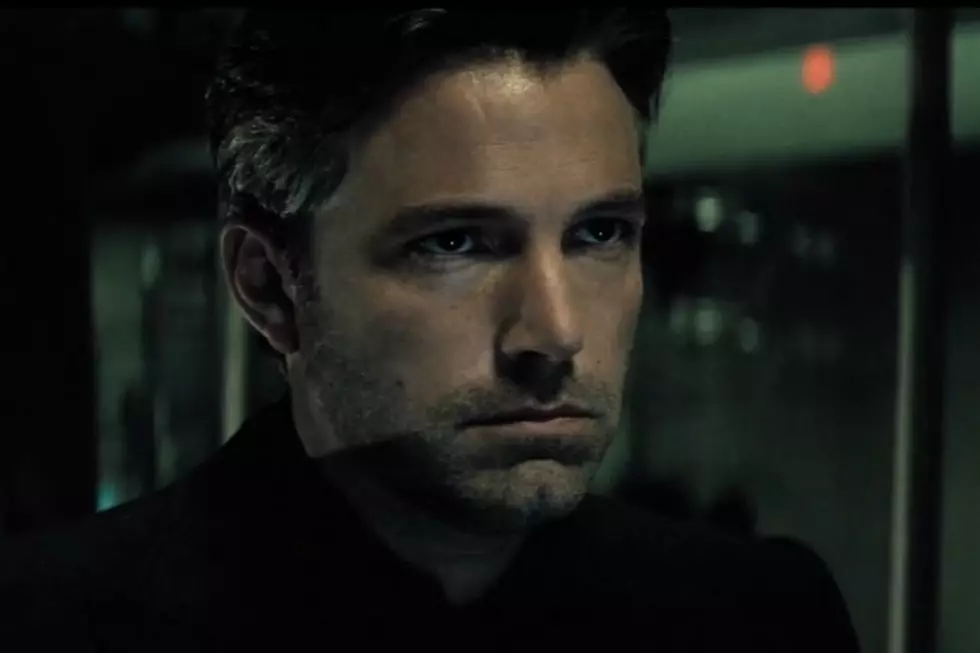 Batman Will Be a Killer in 'Batman vs. Superman' Says Producer
Warner Bros.
It's a crying shame that Marlon Wayans locked down the title Fifty Shades of Black for his low-rent spoof film set to debut this Friday. That could've been a tidily apt label for Zack Snyder's upcoming superhero crossover Batman vs. Superman, a film that has made its super-serious intentions clear from the jump. A new trailer for the hotly anticipated DC film surfaced just a couple of days ago, and it's been almost entirely consumed by darkness. There's plenty of literal darkness — this thing looks like it was shot by an actual vampire, which is, in many ways, what Zack Snyder is — but the prevailing feeling is grave somberness.
In a recent interview with Empire, Dawn of Justice producer Charles Roven announced that he and his collaborators were willing to go all the way in their grit-ification of Superman and Batman. Specifically, he clarified that the new, Ben Affleck-played Batman will be a murderer. No, really:
[Batman] is not giving people a chance. He is more than a vigilante. He has become not only the cop, if you will, he has also become the jury and executioner… "He's older, [and] he's seen the worst of what man can do. He's been darkened by it, he's tougher, he's angrier, I guess… He's still lost those that are near and dear to him, and not necessarily from old age or disease.
We can only assume that sinister pipe organ chords and the terrible crack of thunder followed Roven's comments, but we now know for sure that this will be a Batman unlike any we've seen before. Christian Bale's Batman was, at worst, loftily unethical; he assembled an illegal wire-tap network in his Batcave, but still refrained from delivering a killing stroke to the Joker when he had him on the ropes. Batfleck, conversely, will spend this new film caber-tossing orphans and beheading puppies. Or at least, something to that effect.
Batman vs. Superman opens in theaters on March 25.