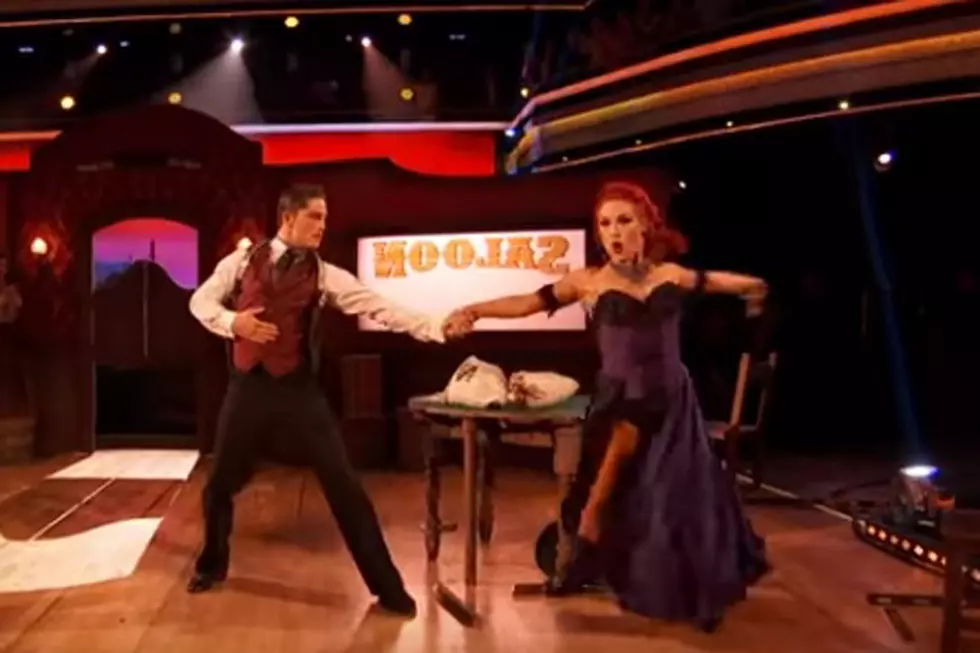 Bonner Bolton Plays Familiar Role of Cowboy on 'Dancing With the Stars' [Watch]
Dancing With the Stars, YouTube
Bonner Bolton was cast in a role that comes easy to him — cowboy — on the latest Dancing With the Stars.
On Monday night's (May 1) episode of the reality dancing competition, Bolton and partner Sharna Burgess danced the Paso Doble to "Rodeo: Four Dance Episodes (Instrumental): IV. Hoedown" by Aaron Copland.
The theme of the evening was Movie Night, and Bolton and Burgess played thieves during their performance. The stage was set as a makeshift saloon, where Bolton and Burgess were involved in a heated card game, and when Bolton walked off with the winnings, the other players were not too happy. He and Burgess used their fancy footwork by dancing the Paso Doble as they attempted to break away from their enemies.
One of the more enjoyable dance numbers from the DWTS partners, their performance had viewers entranced as if they were watching a real-life Western film. As in some Westerns, the ending brought a surprise. Watch as Bolton and Burgess plan their escape in the video above.
Bolton is no stranger to life as a cowboy, as he is a professional bull rider by trade. "Bull riding is a lot like dancing," he said during the season's first episode. "Your partner is a lot bigger though. I had a bad injury about a year ago and broke my neck and was paralyzed the day it happened. I've overcome a lot and I just want to inspire other people not to give up."
Stars Who Have Suffered Unthinkable Tragedies