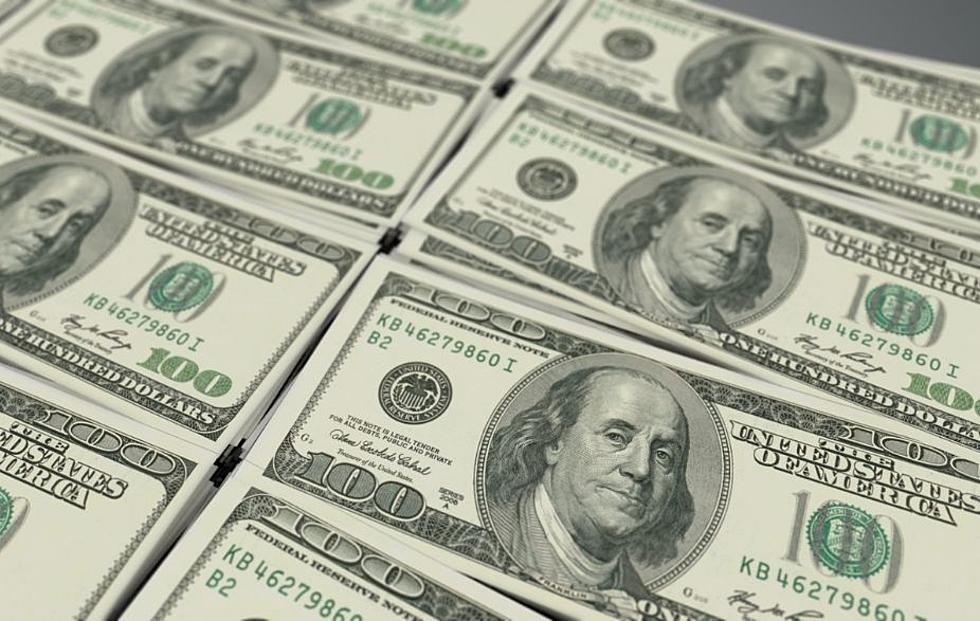 Entering Cash Cow Code Words on The Bull App in 5 Easy Steps!
Canva
Have you been listening for the Cash Cow Code Words each hour? We're giving them out at the top of each hour on weekdays, 8 AM to 5 PM. It's truly one of the easiest ways to win Cash, up to $10,000!
Two people each day will win $1,000 Cash, and someone will win the $10 Grand! It might as well be you, but you can't pull it off without entering the code words. It certainly makes sense to enter as many code word opportunities as you can, to increase your chances of winning!
Here Are Five Easy Steps to Entering Code Words on the Bull Mobile App:
Step #1
Click the Money Bag Button on the App as shown below.
Step #2
Click the ENTER Button as shown below.
Step #3
At this point, if you're not already Signed In, you'll be asked to do so as shown below.
Step #4
Scroll Down on the entry page as shown below.
Step #5
Scroll down until you see the current day's code word entry points. Insert code words for each hour.
Once the day is over, you will no longer be able to submit codewords for that day. Certainly, listening for the code words each hour, 8 AM to 5 PM, and then putting them into the app, is the simplest way to be sure you've entered as many times as possible.
Just imagine what you could do with an extra $10,000! Pay off bills, go on a well-deserved vacation, pay off your car, buy a new wardrobe, it's really up to you!
LOOK: Here are 25 ways you could start saving money today
These money-saving tips—from finding discounts to simple changes to your daily habits—can come in handy whether you have a specific savings goal, want to stash away cash for retirement, or just want to pinch pennies. It's never too late to be more financially savvy. Read on to learn more about how you can start saving now. [
From:
25 ways you could be saving money today
]