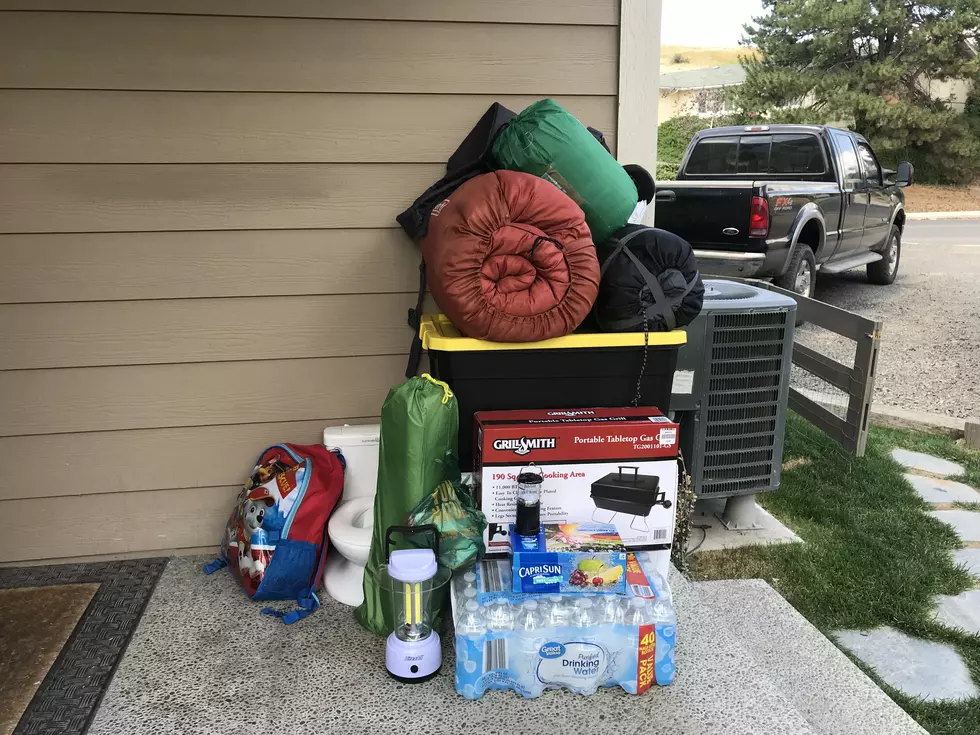 First Camping Trip of the Year!
Townsquare Media / Cheyenne
Since July is here, I guess it's about time that we went on a camping trip, right? Well, most of us are going -- Jordan set out on his first with the both of the boys and I stayed home. Now, most dads are probably "Oh, no big deal we do it all the time." But this is not just a normal situation. You see, Jordan is not my kids' biological dad. He came into our lives almost two years ago and is the biggest blessing we could have asked for. He has stepped up in so many areas and has really taken the boys on in ways no one asked him to do. And he has done all of this at the ripe old age of 22!
So, he decided to take his relationship with the boys to the next level and go on their first camping trip together and left me at home! The boys couldn't wait to get out of the house, but oh my gosh was it an adventure in itself getting these three ready to go!
What is your go-to packing list for camping with kids?