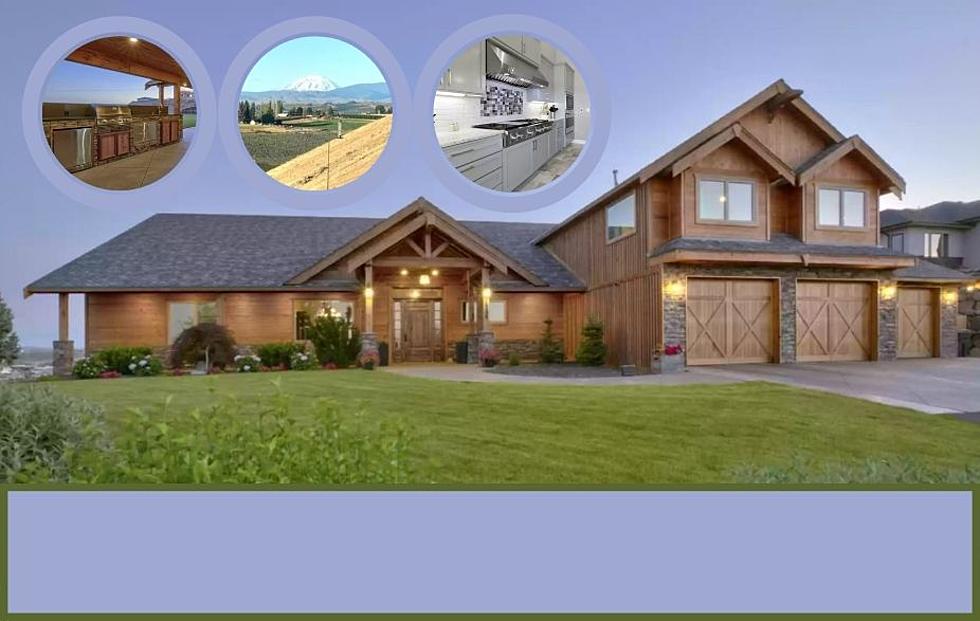 Peak Inside A $1.1 Million Home With Breathtaking Views in Selah
Presented by: Dave Smeback with Clark Jennings & Associates, Inc
Have you ever gone window shopping for something, even though you're not in the market to buy?
Window-shopping may be outdated terminology, and if you asked my grandkids, they'd tell you a lot of what I say is outdated terminology. But, I digress. (See, that sounded outdated too.) These days, much of our window-shopping is done online, and I don't know about you, but one of my guilty pleasures is checking out homes for sale. I enjoy perusing Zillow or Realtor.com just to see what interesting properties are for sale in the Yakima Valley. It could be a fixer-upper, perhaps a farm, something with extra spacious living areas, and, of course, those homes which would be a little out of the ordinary price range. Today, I got lost in the online window-shopping vortex and zeroed in on homes for sale at over $1 Million. What happened next had me imagining a move to Selah.
Home in Selah Has Breathtaking View of Mt. Ranier - For Sale $1.1 Million
Check out this beautiful home at 1320 Goodlander Rd. in Selah. According to the listing at realtor.com, it was just added hours ago. It's a 4 bedroom, 3.5 bath home, surrounded by lots of green and has that 'out in the country feel to it. There are over 3500 square feet of living area, on nearly three-quarters of an acre, and some pretty spectacular outdoor living space. Not to mention the jaw-dropping view of Mt. Ranier.
CHECK OUT THIS $1.1 MILLION HOME IN SELAH
How to get information on the $1.1 Million Selah Home
On realtor.com the home is presented by: Dave Smeback with Clark Jennings & Associates, Inc
See This Amazing Yakima Home For Sale - $1,975,000
LOOK: Famous Historic Homes in Every State