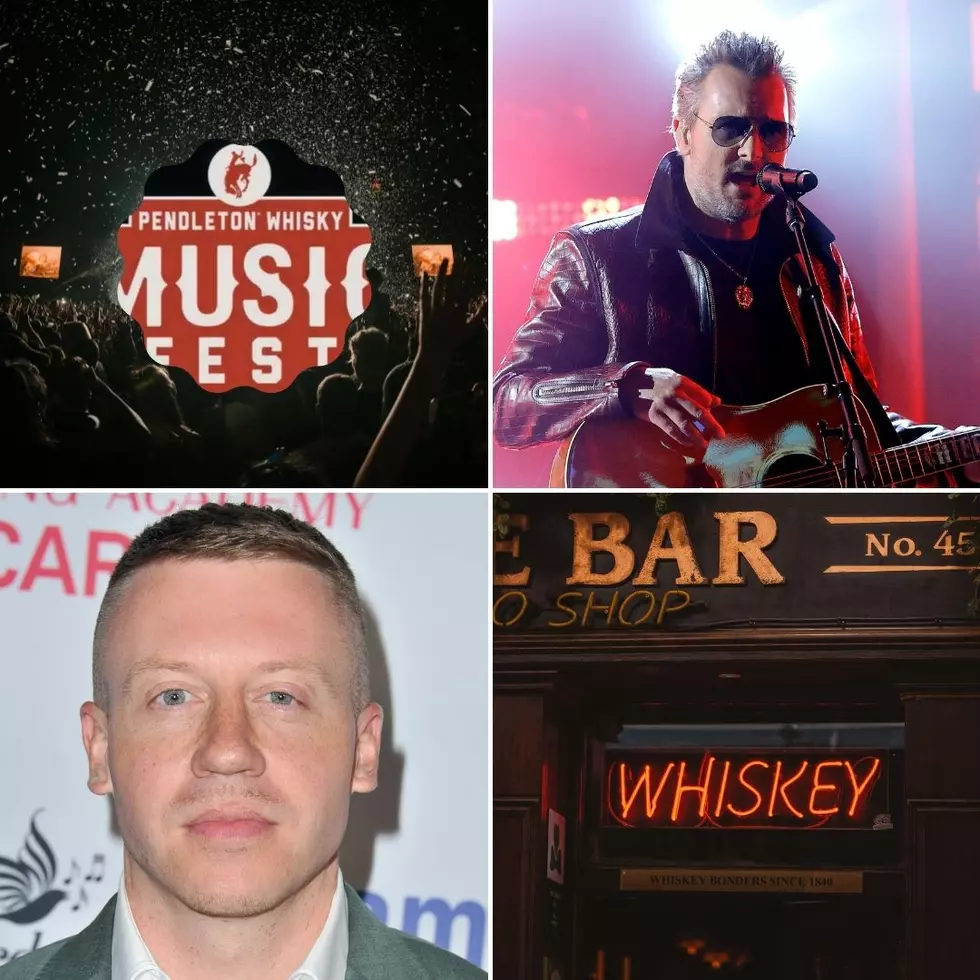 Eric Church, Macklemore Postpone Shows at Pendleton Whiskey Fest
Andrea Ferrario/Danny Howe/Unsplash/Getty Images
I have never been to the Pendleton Whiskey Fest before but I think 2021 might be my year to go. Only 12,000 people will be allowed to attend the event due to coronavirus crowd control restrictions. 12,000 people seems like perhaps 11,900 people too many for my personal taste but then again we all can't have VIP concerts all to ourselves! To give you an idea of what the concert crowd typically looks like, according to the East Oregonian newspaper, in 2018 the event had at least 18,000 attendees!
The last time the event was held was in 2019 and artists such as Post Malone and 50 Cent were among the headliners. Perhaps that is why I never wanted to attend, I was not a Post Malone fan nor a fan of 50 Cent. A lot of my lack of interest had to do with being a busy single mom with no time for extra festivities and expensive concerts like the Pendleton Whiskey Fest.
The promoters just announced that the 2021 headliners, Macklemore and country singer, Eric Church, had postponed their parts of the show until the year 2022. This no doubt threw everything into a tailspin behind the scenes, which is why the Pendleton Music Festival is starting over for this year. They are expected to announce a whole new slate of performers for the event on Friday, May 28th via their website, pendletonwhiskymusicfest.com.
If you are unfamiliar with the event, most concert-goers make the trek to Pendleton, Oregon and just camp outdoors at area campgrounds or park somewhere and sleep in their RVs. Since Pendleton is only a couple of hours away from Yakima, I'd probably just make a road trip out of it.
What Are the Signature Drinks From Every State?