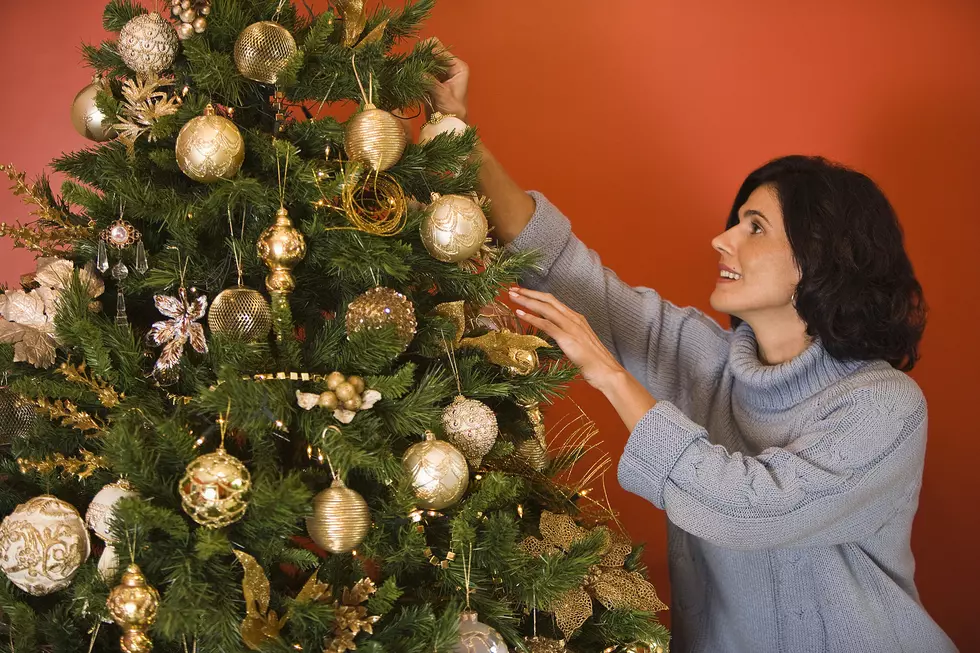 The Best Christmas Ornaments To Get This Year
Getty Images
A lot of people have already started decorating their lawns and homes for Christmas. I haven't started doing that yet, but I probably will wait until Thanksgiving night. I am going to make it a new family tradition for me and my daughter. We usually wait until December the 1st, but I think this year we should mix it up.
Since we live in a tiny apartment and my white fiberoptic Christmas tree went kaput last year, I have decided to do a "wall tree" in lieu of buying a new one. I got this brilliant idea wall tree idea from a Pinterest search. Do you know what a Wall Tree looks like? Let me see if I can find you a picture.
After you hang up the garland (which you can get at your local craft store in the Christmas section), you can hang up your favorite fabulous Christmas ornaments.
I was decluttering my hallway closet the other day and organized all of my holiday stuff into categories. I went to Marshalls and bought a cool large-sized box to store all of my ornaments. When I had finished organizing the ornaments by color, I realized that I had too many to fit into the box. I decided to get rid of the ones that didn't fit. That was a mistake because I realized that I love every single one of my ornaments! What to do?!
If you are looking for some cool ornaments for your tree or wall tree this year, these 8 ornaments represent the best and the worst of our collective 2020 memories.
8 Must Have Christmas Ornaments For 2020
20 Words and Phrases That Are So 2020