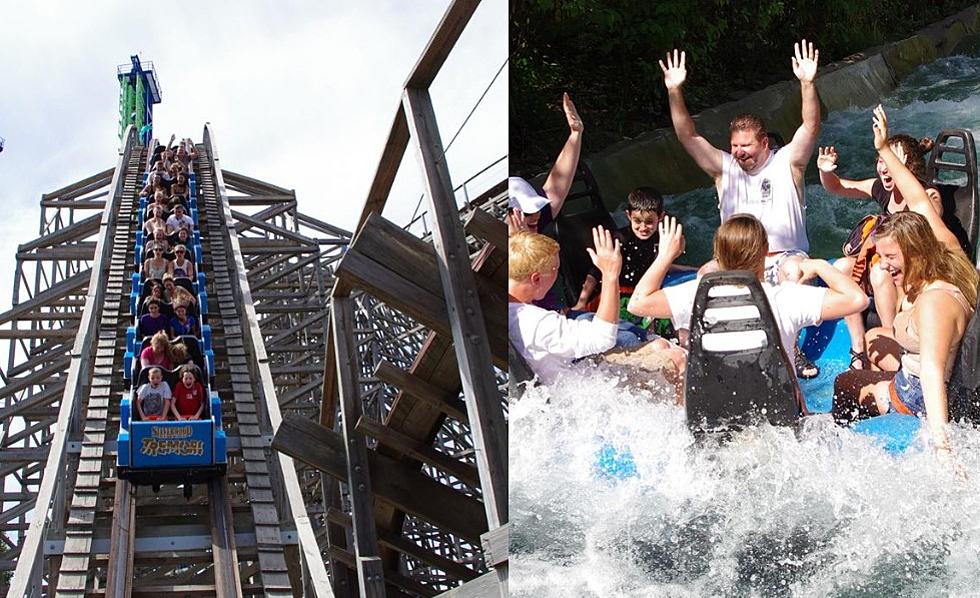 We Want to Send Your Family to Silverwood & Boulder Beach!
Photos Courtesy of Silverwood
What's the ONE THING that everyone will remember about the Summer of 2020? Well, I hope your answer didn't include some crummy old pandemic - because you should be making awesome memories with your family and friends at SILVERWOOD!
I remember taking my kids there and can't wait to take the grandkids this summer! The rides, the water, the food - it all adds up to some of the most fun you can have in the Pacific Northwest! And 92.9 The BULL is giving you a chance to WIN a FAMILY FOUR-PACK of TICKETS - FREE!
Here's how to get in to win: each weekday in August, listen for a 'SILVERWOOD FUN CODE WORD' - at 8:30 AM, 12:30 PM & 4:30 PM. When you hear the CODE WORD, enter it and fill out the EASY FORM below:
One winner of a FAMILY FOUR-PACK will be chosen each day - so watch your email for notification that you've won! (be sure to enter email correctly and include phone#)
Silverwood is OPEN and welcoming guests all summer long. They have a special safety message for all customers:
Kootenai County has passed a mandate requiring all persons to wear a mask in public spaces when the minimum social distance cannot be maintained.
And they want you to know:
Silverwood has made it easy to comply with this mandate with the limited capacity, design, and operation of the park this season. All outdoor and indoor areas have been arranged so that visiting groups may easily maintain social distance requirements. In the event a situation occurs where you cannot maintain the recommended distance from a guest outside of your visiting group, you need to have a mask available to comply with this mandate.
For all of the details you'll need, what to be aware of and the answers to all of your questions, CLICK HERE.
Making it a SUMMER of FUN to Remember with Silverwood & 92.9 The Bull.
Enter your number to get our free mobile app
KEEP READING: 50 activities to keep kids busy this summer