New Bar, Who Dis? The Latest Gossip About Yakima's Fuego Margarita Bar
The other day, I was driving down Tieton Drive, on my way to get lunch at my favorite tamale place, Mercedes & Family. I was pondering one of life's big questions, like why doesn't Yakima have a hospital bar….
Why doesn't Yakima have a hospital bar?! pic.twitter.com/bHwySYDih9

— 🍷🌴Bad & Rougie🍷🌴 (@ReeshontheRadio) May 11, 2017
…when all of a sudden *TIRE SCREECHES* What have we here?!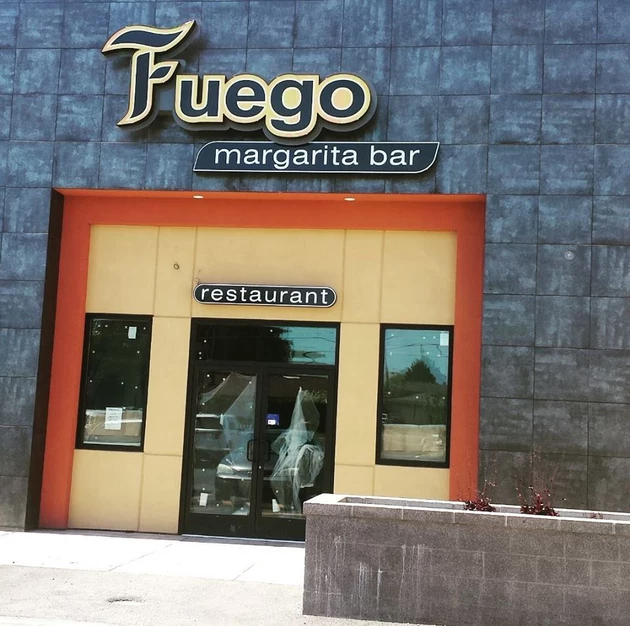 If you know me at least one thing about me, I hope it's that you know I'm a foodie!
Foodie alert! Foodie alert! I love fooooooood! pic.twitter.com/vdQDelQaSg

— 🍷🌴Bad & Rougie🍷🌴 (@ReeshontheRadio) May 11, 2017
Did I mention that I'm also a DRINKIE!
I don't claim to be a psychic or anything, but I can predict my exact mood today at 5pm:#margaritas pic.twitter.com/SVwJtAveAs

— 🍷🌴Bad & Rougie🍷🌴 (@ReeshontheRadio) May 11, 2017
According to my very reliable and very anonymous snitches, the Fuego Margarita Bar has been in development for nearly a year. It's not really a secret that it's been in development because you can plainly see it sitting in the shopping plaza over there on Tieton Drive and South 48th Avenue, next to Paradise Island Tanning Co. and Jack-son's Sportsbar & Clubhouse Lounge. What you may NOT know, is that the owner just added a "Restaurant" sign a couple of weeks ago! Ooh, a metamorphosis! Mama like!
When Fuego first took over the old El Porton Mexican Restaurant location, it was set to open by the end of 2016. The concept was simple: if you like seafood and margaritas, come here.
My anonymous source says that the "Restaurant" sign was added about two weeks ago, and the owners of Fuego have been parking around the backside of the eatery when coming and going during renovations. I tried to peek inside, but large paper sheets are currently blocking the inside view, probably to keep out nosy neighbors like me!
Fuego Margarita Bar (and restaurant) is the brainchild of Daniel Flores, owner of the local Xochimilco restaurants (with locations at Glenwood Square and Nob Hill Boulevard). He tells the Yakima-Herald that he wanted a restaurant kitchen that was spacious enough to focus on creating Pacific Northwest seafood dishes.
I can't wait to check it out; I've never been to a margarita bar before! Anyway, my snitches tell me that it is unknown when the bar will open, but as soon as I get any more scoop, I will let you know!
YASSS! Don't mind me, I'll just be right here waiting! pic.twitter.com/3gTjpZ0VIu

— 🍷🌴Bad & Rougie🍷🌴 (@ReeshontheRadio) May 11, 2017