RaeLynn Called Blake Shelton on His Birthday: 'If I Didn't, I'd Get in Trouble'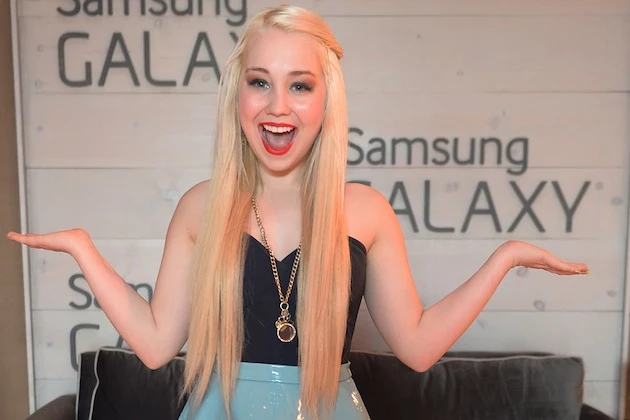 Season 2 'The Voice' contestant RaeLynn had the privilege of being coached by country star Blake Shelton on the singing competition show. And in addition to the perks that come from a personal relationship with the star, it also means she needs to call him on his birthday — or else …
The 'God Made Girls' singer admits to Sam Alex of Taste of Country Nights, "If I didn't [call him], I'd get in trouble!"
Adds the 20-year-old, "I called him and said, 'Pick up your phone; I wanted to sing you 'Happy Birthday!'" Although their phone conversation was short and sweet, Shelton made sure to tell RaeLynn he loves her. Shortly after, Miranda Lambert texted the country newcomer, but it wasn't to thank her for calling Shelton on his birthday — it was to invite her to her own 'Automatic' No. 1 party.
Listen to Taste of Country Nights on Thursday (June 19) to hear more, including Shelton's "funniest middle name ever."
Sam Alex is the host of Taste of Country Nights radio, a syndicated night show which airs on more than 60 Townsquare Media Group stations nationwide.
Source:
RaeLynn Called Blake Shelton on His Birthday: 'If I Didn't, I'd Get in Trouble'