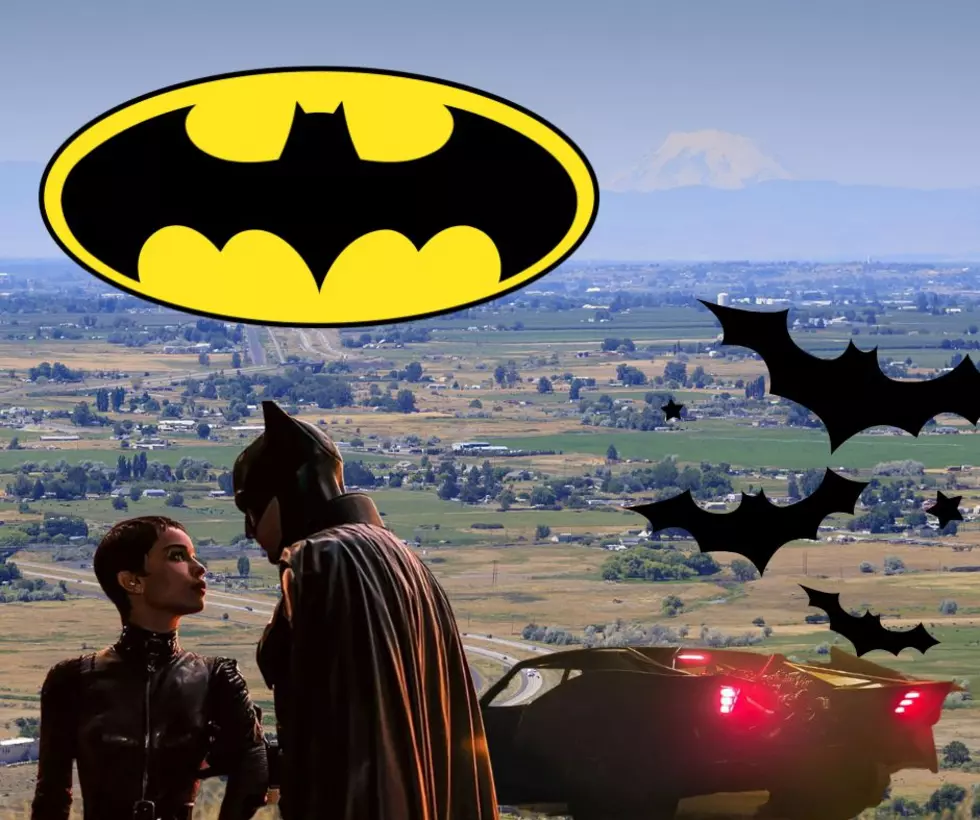 The Best Ways to Celebrate Batman Day in the Yakima Valley
Yakima Dme Canva
Batman is almost 83 years old, not in the comics but since his first debut back in 1939. In 2014 Dc Comicbooks decided to throw a special day to celebrate the caped crusader in a way everyone could be a part of it. There are some significant ways you can celebrate the Dark Knight himself in the Yakima Valley on September 17th.
We'll give you some fun things you can do at home and out and about on the town. First We'll get into the celebrations everyone can take part in at home including digital comics, movies, tv shows, and a whole lot more. Then we'll take. look at some of the other offers for local libraries and comic shops.
Movie and Tv Marathon
WarnerBrothers and HBO Max are celebrating big this year, they'll be having the entire catalog of Batman movies and shows to watch including The Dark Knight, Batman Begins, Batman V Superman, Justice League, The Batman, and a whole lot more. You can spend the whole day watching the caped crusader on your screen at home and enjoy everything Batman.
They will also debut a brand new show just for kids on HBO Max for kids called Batwheels that will follow the stories of Batmans cars, motorcycles, and more almost like Cars but with the Dark Knights automobiles, it stars Bam the Batmobile as he works alongside Batman played by Ethan Hawke.
Batman Day Gaming
For gamers, Batman Day will take place in the newest video game called Multiversus which is already free to play. Users can play Batman to earn some free in-game content surrounding the caped crusader.
Batmans Social Media
To celebrate over 83 years Batmans Rogues, (Joker, Riddler, Two-Face, Penguin,) Will be taking over his Social media to celebrate the "Dork Knight" himself. You can check it out for yourself on Batman day on Facebook, Twitter, Instagram, and even TikTok.
Local Comic Book Shops and Libraries
Libraries and Local Comic book shops in Yakima will also be given the opportunity to participate in Batman day by being given free comics to give away to the public and special children's books so kids can take part in the adventures of Batman too while getting to read something appropriate for them. To check with your local shops just simply ask.
Podcasts and More
Batman has gotten a few podcasts including through Spotify, HBO max, and more. But this Batman Day you can take place celebrating these stories. On Spotify, you have Batman Unburied as they follow Bruce Wayne who's lost his memory of being Batman, but somehow his parents are alive and the mystery surrounding the Dark Knight gets even more confusing when he's spotted out and about by Bruce Wayne himself.
They will also debut a new season to the Batman Adventures Podcast with a star-studded cast like Jeffrey Wright, Rosario Dawson, and more to give you a gritty crime-fighting adventure that you can listen to in your own home.
LOOK: See the iconic cars that debuted the year you were born
LOOK: 15 Discontinued McDonald's Menu Items