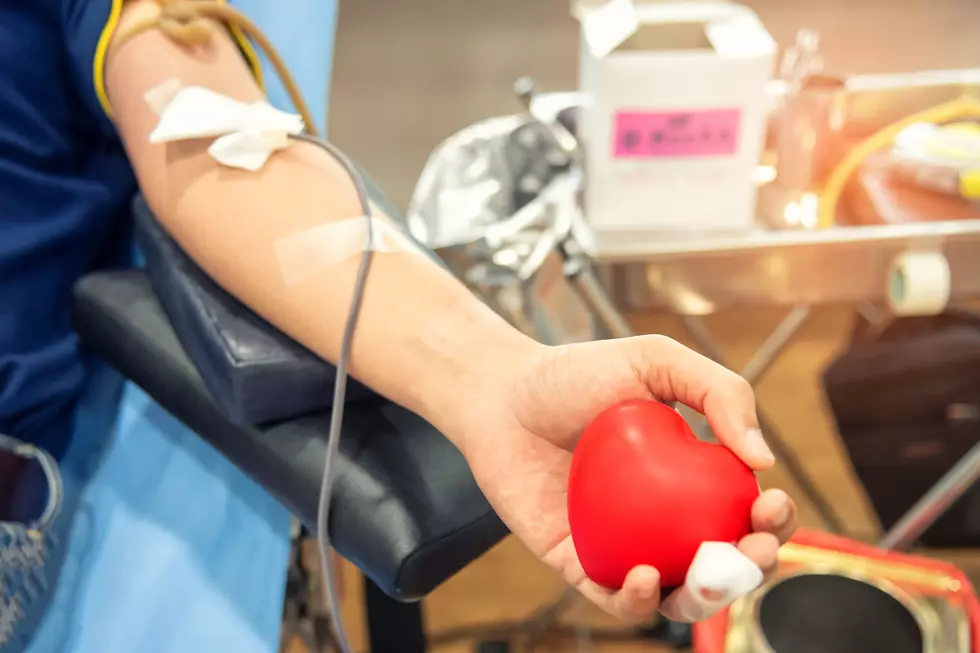 Blood Donors Needed To Help With Shortages
Getty Images/iStockphoto
The American Red Cross needs your blood donation. They say usually at this time of year the Red Cross would reach out to ask for help to offset the impacts that winter has on donations. But this year Red Cross officials in Yakima say the call to give is even more important because the current pandemic poses an additional challenge to maintaining an adequate blood supply for patients in need throughout eastern and central Washington State.
Those who donate blood or platelets this January will be automatically entered to win two tickets to next year's Super Bowl in Los Angeles.
If you give in February you'll receive an emailed $5 Amazon.com Gift Card.
Red Cross officials say every day thousands of patients in hospitals around the region rely on lifesaving blood donations.
Make your appointment to give blood, platelets or plasma with the Red Cross by downloading the Red Cross Blood Donor App, visiting RedCrossBlood.org, calling 1-800-RED CROSS (1-800-733-2767) or enabling the Blood Donor Skill on any Alexa Echo device.
There are plenty of places and times for you to donate in Yakima;
1/26/2021: 1 p.m. - 6 p.m., West Valley Nazarene Church, 7109 West Nob Hill Blvd
    1/27/2021: 12 p.m. - 6 p.m., Yakima Blood Donation Center, 302 S 2nd Street
    1/27/2021: 12:30 p.m. - 5:30 p.m., Knights of Columbus #6097, 5502 W. Chestnut
    1/29/2021: 9 a.m. - 1:30 p.m., Yakima Blood Donation Center, 302 S 2nd Street
    1/29/2021: 11 a.m. - 4 p.m., New Hope Community Church of the Nazarene Yakima, 29 Channel Drive
    2/3/2021: 12 p.m. - 6 p.m., Yakima Blood Donation Center, 302 S 2nd Street
    2/5/2021: 9 a.m. - 1:30 p.m., Yakima Blood Donation Center, 302 S 2nd Street
    2/8/2021: 12:30 p.m. - 5:30 p.m., Cheese Sandwich Day, 302 S 2nd Street
    2/10/2021: 12 p.m. - 6 p.m., Yakima Blood Donation Center, 302 S 2nd Street
    2/12/2021: 9 a.m. - 1:30 p.m., Yakima Blood Donation Center, 302 S 2nd Street
    2/12/2021: 11:30 a.m. - 4 p.m., Harman Center, 101 North 65th Avenue
    2/17/2021: 12 p.m. - 6 p.m., Yakima Blood Donation Center, 302 S 2nd Street
    2/23/2021: 2 p.m. - 7 p.m., Yakima Blood Donation Center, 302 S 2nd Street
    2/24/2021: 12 p.m. - 6 p.m., Yakima Blood Donation Center, 302 S 2nd Street
    2/24/2021: 12:30 p.m. - 5:30 p.m., Christ Lutheran Church, 5606 W Lincoln Avenue
    2/25/2021: 10 a.m. - 3 p.m., Church of Jesus Christ of Latter-day Saints Yakima Wards Gymnasium, 1414 S. 72nd Avenue
    2/26/2021: 9 a.m. - 1:30 p.m., Yakima Blood Donation Center, 302 S 2nd Street