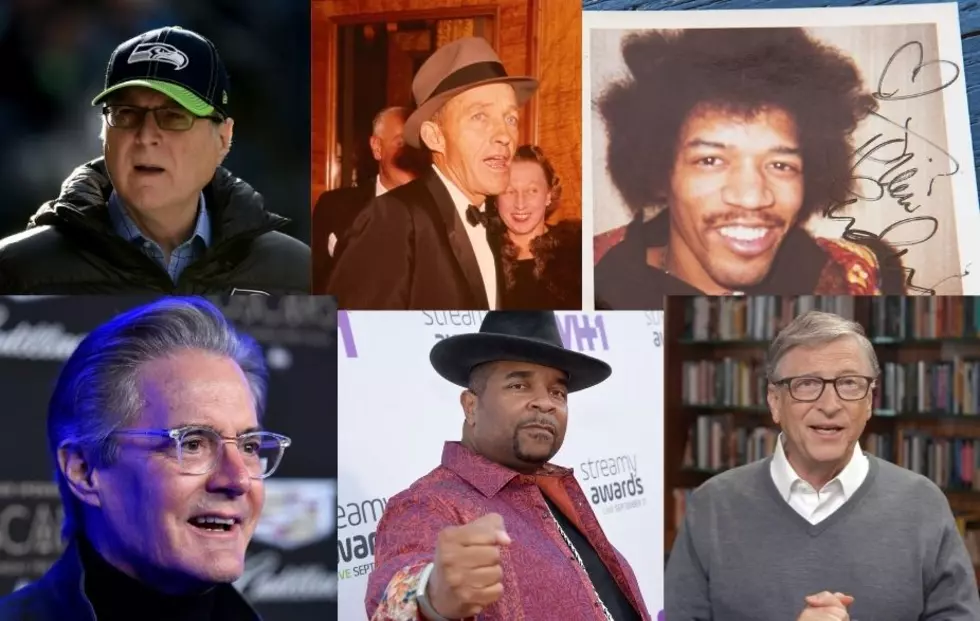 Famous Washington State People From A to Z
Getty Images
As a lifelong resident of the Evergreen State, I've noticed that many people feel a little bit of home-state pride whenever someone from Washington State makes their mark nationally or globally. When one of their own does good it feels as though that notoriety places everyone on the map with them.
It gets me wondering, how do we stack up against the rest of the country when it comes to turning out famous people? True, we're tucked up here in the Northwest corner of the contiguous 48, but we are, after all, 13th when it comes to population, so certainly, while not measuring up to California or New York, we're not the tiniest commonwealth either.
Of course, New York, Chicago, San Francisco, Los Angeles, Miami, Dallas, are all major cities with major hubs of entertainment and high tech industries. So it might be a steep hill to climb if we Washingtonians want to measure up.
This will not be an exhaustive list of famous people from our state, though I'm feeling somewhat exhausted thinking about endeavoring to do such a thing. I will, however, present the Famous People from Washington State - From A to Z.
FAMOUS WASHINGTON STATE PEOPLE FROM A TO Z
READ ON: See the States Where People Live the Longest
Read on to learn the average life expectancy in each state.