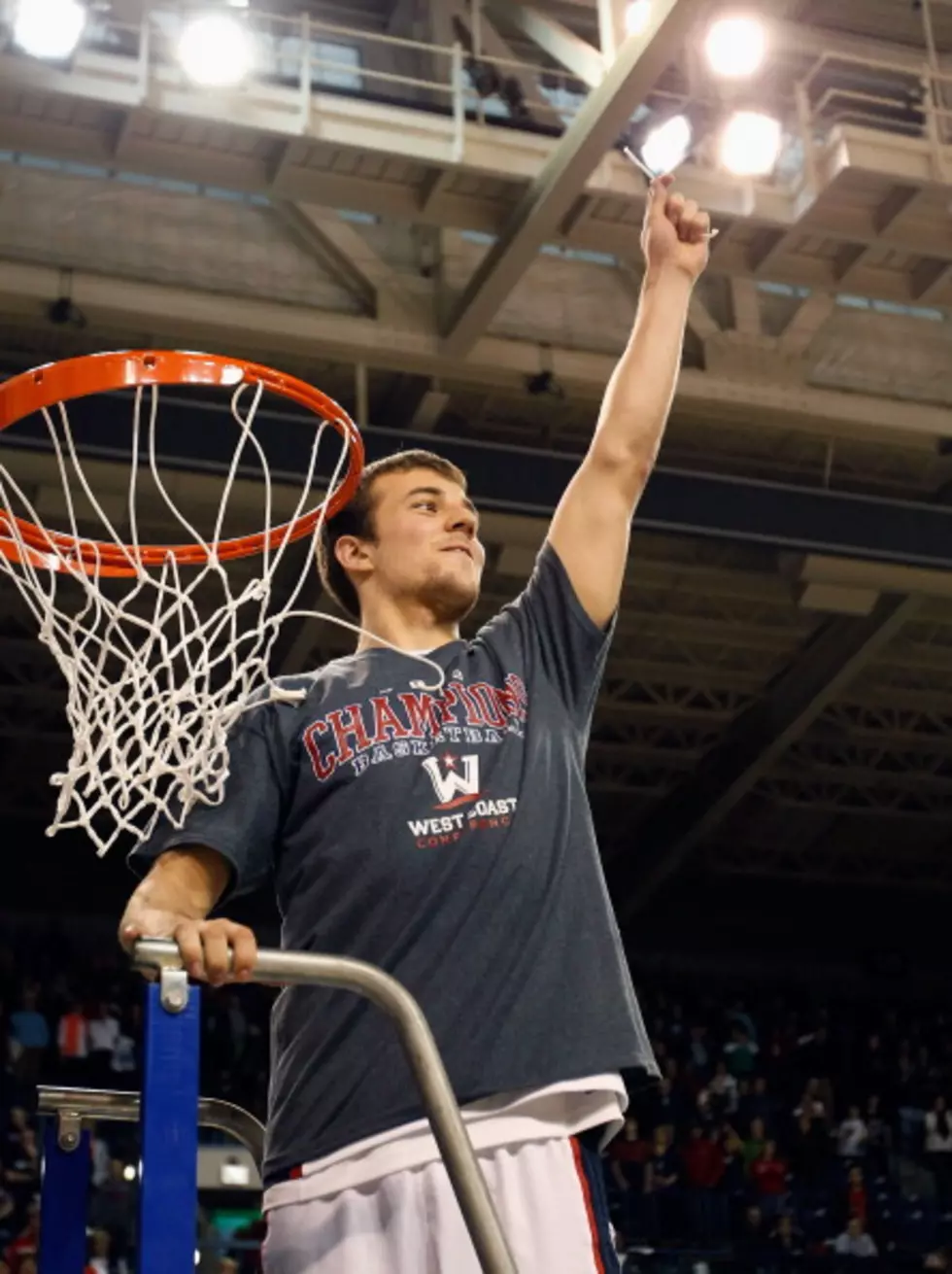 Gonzaga Bulldogs Ranked #1 in AP College Basketball Poll
Photo by William Mancebo/Getty Images
For the first time in school history, the Gonzaga University men's basketball team sits atop the Associated Press Top 25 basketball poll.
The Zags become the 5th team to hold the spot this season (along with pre-season favorite Indiana, Duke, Louisville and Michigan) and just the 57th team in the history of the poll which started in 1949 with a panel of national sportswriters casting the ballots.
Coach Mark Few's squad received 51 out of 65 first place votes, 44 more than #2 Indiana.
The W.C.C. champions are looking for a #1 seed in this years "March Madness" tournament.  The field of 68 teams will be announced on "Selection Sunday" which fall on St. Patrick's Day (March 17th) this year.