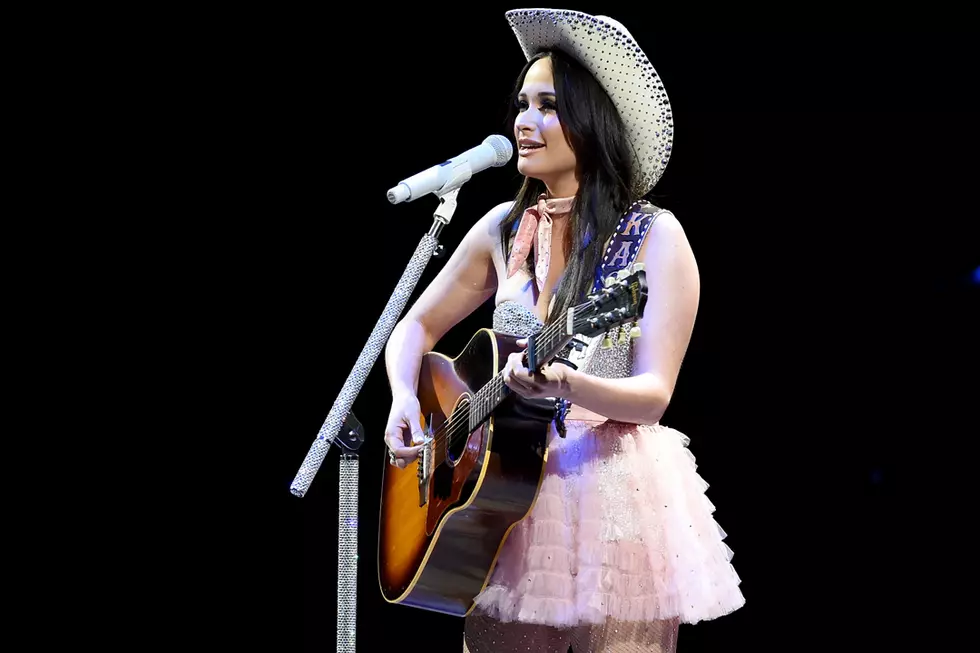 Kacey Musgraves Shares Uplifting New Song, 'Rainbow' [Watch]
Ethan Miller, Getty Images
Kacey Musgraves will release her fourth studio album, Golden Hour, on March 30, and leading up to the project, the country singer has been playing several of the album's tracks live. Fans who attended the 2018 C2C: Country to Country Festival in the U.K. and Ireland over the weekend were treated to a special performance of one of Musgraves' new songs, "Rainbow."
The stripped down ballad showcased Musgraves' pristine vocals while she was accompanied by piano. Sharing a clip of her performance on Twitter, the singer says that the song was her grandmother's favorite.
"'Rainbow' will be on the new album March 30th," she writes. "I love this song so much. Was my Memaw's favorite before she passed and we played it at her funeral. It's for anyone with any kind of weight on their shoulders."
Donning a silver one-piece and knee-high boots, Musgraves shared the hopeful song with those attending the festival.
"The sky is finally open, the rain and wind stopped blowin' / But you're stuck out in the same old storm again," she sings in the song's chorus. "Hold tight to your umbrella, darlin' I'm just tryin' to tell ya / That there's always been a rainbow hangin' over your head."
Following Musgraves' performance overseas, she announced that she'll be returning later this year for her 2018 Oh, What a World Tour. Currently on the road as part of Little Big Town's the Breakers Tour, once that wraps she will join pop star Harry Styles' tour in June before heading out on her own headlining tour on Oct. 21.
The Most Anticipated Country Albums of 2018