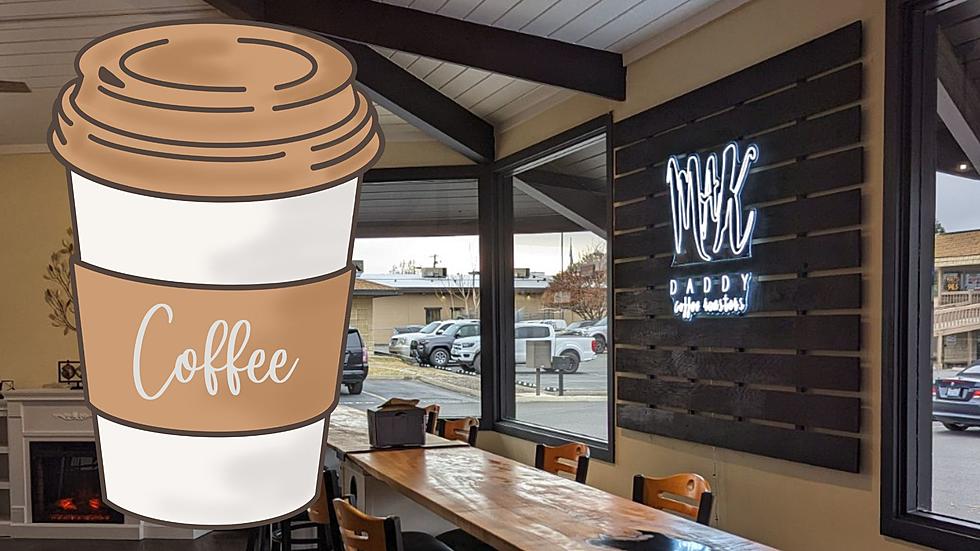 Let's Peek Inside the New MAK Daddy Coffee Roasters off 40th and Summitview
John Riggs, Canva
We've needed a coffee shop on the corner of 40th and Summitview for just about as long as I can remember. We have a drug store, a shipping center, about 5 restaurants, a jewelry store and a lot more, all conveniently off that intersection. And, yes, there are places that do serve coffee, I always thought it'd be nice if we had a place that was exclusively a coffee shop that also has tea, hot chocolate, red bull drinks and, being hopeful, breakfast sandwiches and things of that nature.
As of today, February 27th, my dream has come true as MAK Daddy Coffee Roasters opened its second location just west of 40th on Summitview in the old US Bank building.
The drive-thru even works so if you need to grab something on the go, they can accommodate.
That's good news for us here at the radio stations because we share a parking lot so there's also a good probability that if you visit MAK Daddy Coffee Roasters you'll run into one of your favorite local radio personalities as well.
There was no announcement or anything for today being the day. When I saw they were open and popped in, I was warmly greeted and they said I was their 3rd customer so I'll take it!
I ordered a few items to go. A mixed berry smoothie, banana nut oatmeal (that, when you get it to go, it comes in a coffee cup, but if you eat it there you'll be served in a bowl) as well as a peanut butter and nutella toasted bagel. I'll be back sooner than later to try their other items like pastries, paninis and more.
Here's a peek inside. They are open but are hoping to decorate it more in the coming days.
Got a news tip? Email us here.
TRENDING STORIES:
5 Fun Things To Do in The Coolest Small Town in WA: Friday Harbor