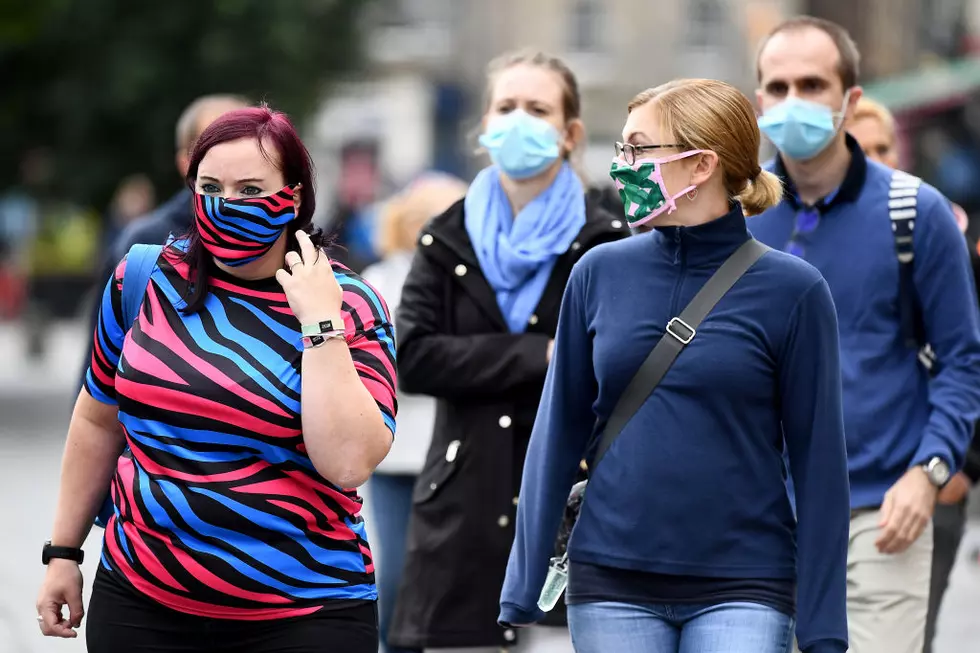 Love Em Or Hate Em We May Have To Wear Masks Again
Getty Images
It's been well over a year of wearing a mask to do everyday things, grocery shopping, getting gas, going to work you name it. Now not long after the CDC said the mask mandate is no longer needed as long as people are getting vaccinated has been changed.
Whether you love your collection of masks or despised wearing them at all it looks like we may have a new mask mandate on the horizon. Before you get freaked out I'll let you know what's going on and how we as a community need to respond.
Just about a week ago the CDC came out with new guidelines about wearing a mask. This doesn't mean people will be forced to wear a mask or that things are going to go back to the way they were, what it means is some new guidelines and a few things Governor Jay Inslee may require of Washingtonians.
We won't have to wear masks doing outside tasks again anytime soon if at all but indoors is another story. The CDC suggests that non-vaccinated people should continue to wear a mask indoors to reduce the spread of Covid-19. Vaccinated people shouldn't jump for joy just yet, if you were at risk before the covid vaccine or are in constant immediate contact with someone who is or was at risk you're still recommended to wear a mask until a final and easier solution is found. If you live in an area with high transmission rates or seeing spikes in the transmission of Covid it suggests everyone wear a mask. None of these have been implemented by Inslee and there's no telling if they will be as these are only suggestions from the CDC and not requirements.
For full updates from the CDC, you can click HERE
For updates on guidelines from Washington, state Officials click HERE
20 Words and Phrases That Are So 2020
KEEP READING: These are the top 6 scams connected to the pandemic