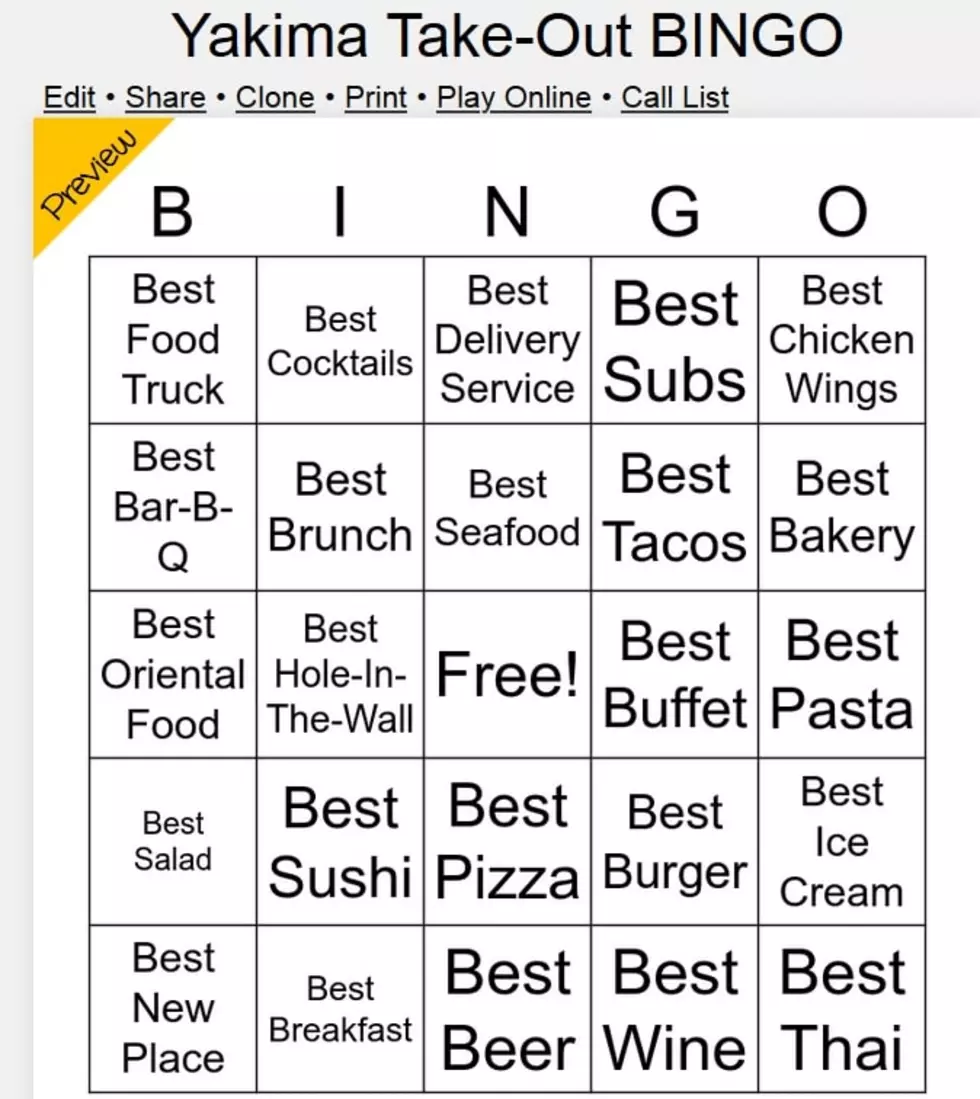 Play Yakima Take-Out Food BINGO!
BingoBaker.com
What with many restaurants still mostly shuttered, many are having to offer curbside service or take-out in order to stay afloat. Of course, many of us have had to utilize that option in order to still be able to get some of our favorite tastes here in the Yakima Valley.
I thought, just for fun and maybe a new adventure, we could come up with a "Yakima Take-out Food" BINGO card and help meet those aforementioned ends. But, I need your help!
I found a free BINGO card generator online (check it out at BingoBaker.com) and started filling in the spaces the best I could. What I need for you to do is give me your favorite item or establishment in as many categories as possible. I'll collect your responses for a few days and then we can fill the card in with more specifics.
I'd like to keep it to local, Mom-and-Pop, independent establishments when at all possible. National and chain stores are fine, don't get me wrong, I just want to find a way to bring attention to some places that you or others may not know about and, conversely, bring new food options to you!
Give me your opinion in these categories:
Best Sushi
Best Breakfast
Best Seafood
Best New Place
Best Chicken Wings
Best Food Truck
Best Bar-B-Q
Best Cocktails
Best Buffet/AYCE
Best Pizza
Best Tacos
Best Oriental Food
Best Burger
Best Ice Cream
Best Brunch
Best Wine
Best Pasta
Best Delivery Service
Best Bakery
Best Hole-In-The-Wall
Best Thai
Best Salad
Best Subs
Best Beer
Here are 50 of your favorite retail chains that no longer exist.