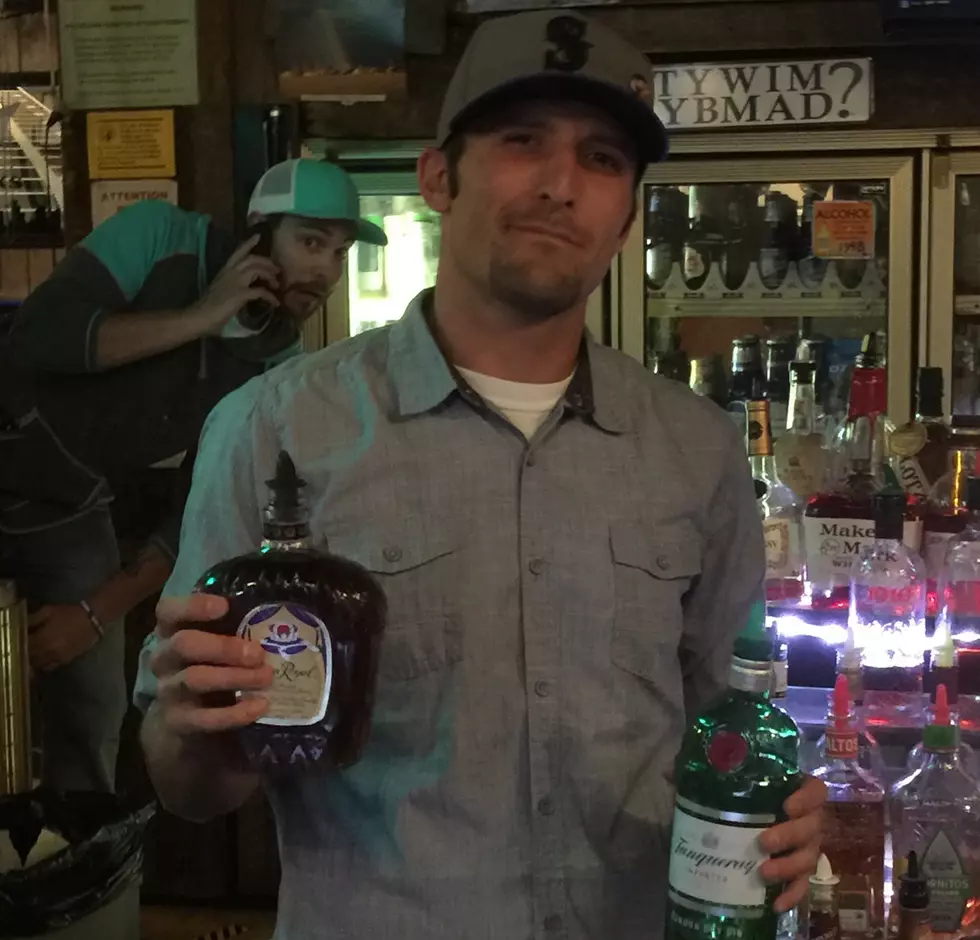 Raise Your Glasses to Yakima's Sexiest Male Bartender for 2016!
Bobby Trujillo, The Creek Roadhouse
The votes are in, and we have a winner in the second annual Yakima's Sexiest Male Bartender contest.
Congratulations, Bobby Trujillo!
Bobby out-polled our other candidates to take this year's trophy ... which we'll be delivering to him soon. Maybe even at his bar, The Creek Roadhouse in Moxee.
Meantime, congratulations -- and thanks -- to all the candidates.
Besides Bobby, our finalists were Andy Galloway (Brews and Cues), Dylan Johnson (also of The Creek Roadhouse), Brad (Red Robin), Darin Nelson (who won last year's competition and still works at McGuire's Irish Restaurant), Michael Harness (the Lotus Room), Justin Mateo (Creekside West Bar and Grill) and Nick Leyva (Johnny's).