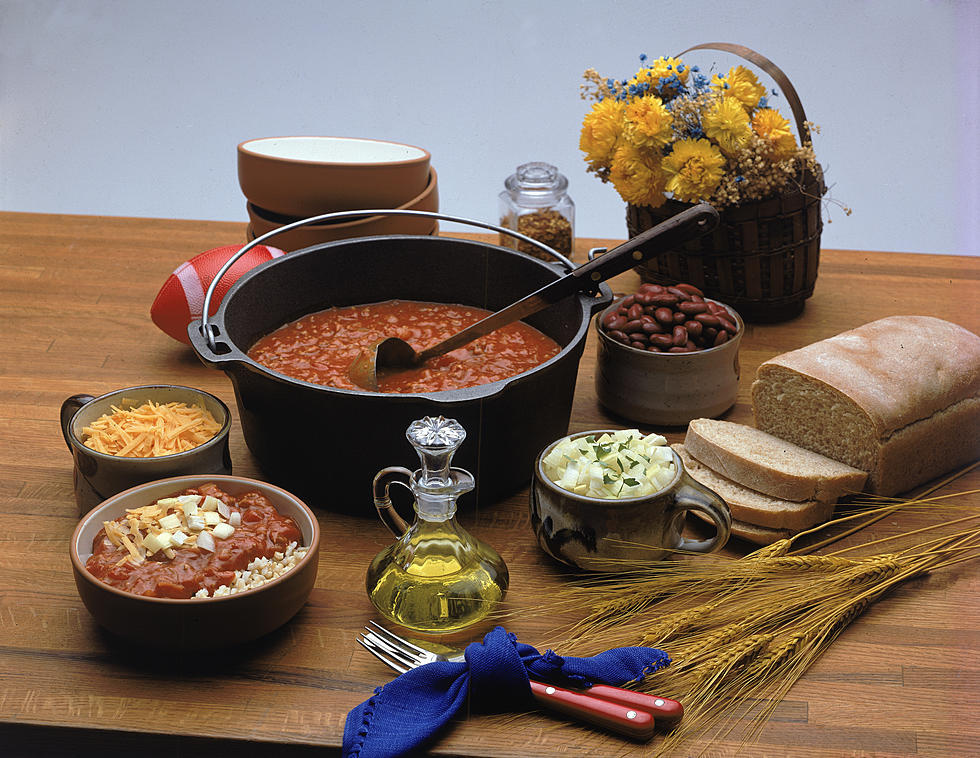 Warm Meals you Should Chow Down on During the Yakima Cold Weather
Getty Images
I've never been a fan of cold weather, let alone the snow for that matter. However, I found the joys of the cold weather living in Washington my entire life. Wouldn't you know it, it's food.
Of course, everyone has their favorite meals but some just hit the spot on a cold day, we'll go over a list of the best foods to warm you up on a chilly day. Hopefully, it gives you some good ideas for dinner these next few weeks.
Home Made Chili
I mean it's even in the name, Chili, sure, it's spelled differently but that's because it's the perfect meal on a cold day. A steaming bowl of chili goes a long way on a frozen Washington day. add a little bit of cornbread, cheese, and some hot sauce and you'll go to bed warm and full!
Clam Chowder
Because you just can't go wrong with chowder, the creamy richness will dance on your tastebuds while you warm up and fill your belly. Granted you don't have to do clam chowder if you're not a fan. There's baked potato chowder, crab chowder, corn chowder, and even better is there are thousands of recipes online to help you make it!
Pizza!
What's better than a pizza party when you're snowed in? Everyone loves pizza, they may not like the same toppings but there's a pizza out there for everyone. Get some pre-made dough, your choice of sauce, cheese, and toppings, and have yourself a pizza-building party! Or do what I do and change your mind last minute about going to the store and just order some!
Grilled Cheese and Tomato Soup
Talk about easy, one of my favorite meals growing up was also my mom's because of how easy it is to make. Get some sliced bread, sliced cheese, little butter and you're good to go. Now the magic that warms you up is all in that delicious tomato soup. Remind you this is coming from someone who despises tomatoes, but if cooked right they're heaven on the tastebuds.
Chicken Noodle Soup
Surprising enough homemade chicken noodle soup is easy for anyone to do. All you need is a big pot or crocpot. Of course, you'll need ingredients too like chicken broth, chicken, noodles, and some veggies. Mix it all into the pot and let that thing stew. After mixing it up and letting it all cook out you're good to go, grab a bowl and a spoon, and go to flavor town! Also, a little hot sauce goes good with it, just saying.
LOOK: Here are copycat recipes from 20 of the most popular fast food restaurants in America
KEEP READING: 3-ingredient recipes you can make right now