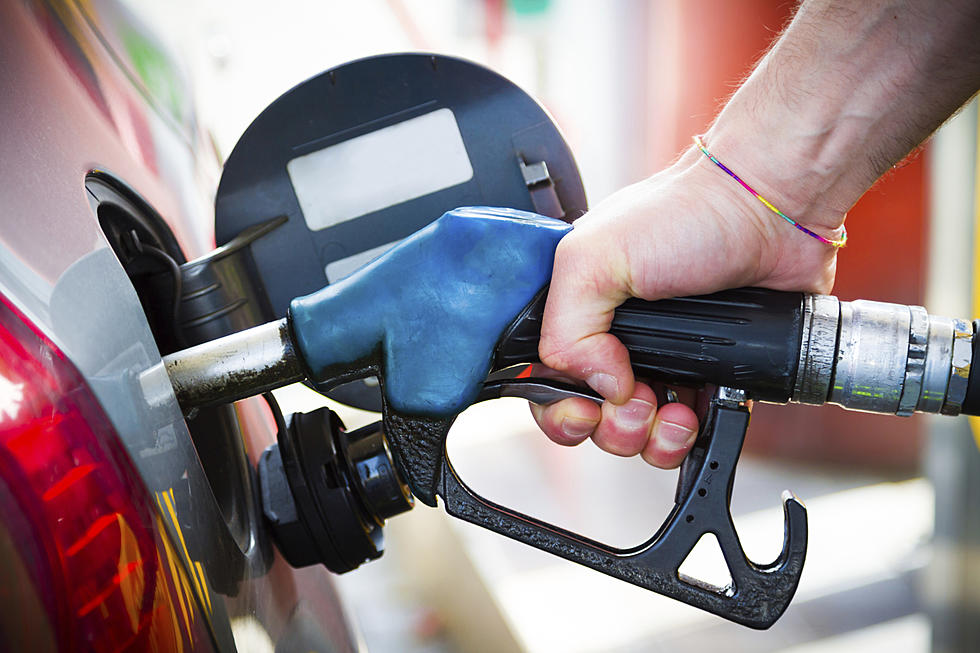 Yakima Gas Prices Down As Spring Driving Begins
LorenzoPatoia
As spring and summer driving gets underway in Washington State gas prices are down 11.0 cents per gallon over the last week, selling for an average of $4.50 per gallon Today, according to GasBuddy's survey of 91 stations in Yakima.
GasBuddy says the best day to fill up the tank is Monday and prices on This Monday are 13.1 cents per gallon lower than a month ago and stand $1.30 per gallon higher than a year ago.
Time to take that drive to Wapato if you're looking for the cheapest gas
Once again the cheapest station in the valley is in Wapato where gas is selling for an average of $3.98 per gallon. The lowest price in the state yesterday was $3.85 per gallon while the highest was $5.79 per gallon.
The national average price of gasoline has fallen 3.8 cents per gallon in the last week, averaging $4.06 per gallon Today. The national average is down 21.1 cents per gallon from a month ago and stands $1.21 per gallon higher than a year ago, according to GasBuddy data compiled from more than 11 million weekly price reports covering over 150,000 gas stations across the country.
GasBuddy officials are surprised at the fall in prices not expected
"We've now seen the national average price of gasoline decline every week for the last month, a feat we most likely would not have expected ahead of summer and given the continued turns in Russia's war on Ukraine. However, the downturn could slow or could even reverse in the days ahead if the rally in oil prices continues," says Patrick De Haan, head of petroleum analysis at GasBuddy. "A barrel of crude is now $14 higher than it was last week, as the European Union weighs placing harsher sanctions on Russia. This could further tilt the delicate balance of supply and demand in the wrong way, potentially sending oil prices up significantly if implemented. The path forward at the pump remains murky, however, with many possible outcomes, so motorists should be prepared for a bumpy ride."
What a difference a year makes in prices
Historical gasoline prices in Yakima and the national average going back ten years:
April 18, 2021: $3.20/g (U.S. Average: $2.85/g)
April 18, 2020: $2.47/g (U.S. Average: $1.78/g)
April 18, 2019: $3.36/g (U.S. Average: $2.84/g)
April 18, 2018: $3.12/g (U.S. Average: $2.74/g)
April 18, 2017: $2.87/g (U.S. Average: $2.41/g)
April 18, 2016: $2.26/g (U.S. Average: $2.11/g)
April 18, 2015: $2.57/g (U.S. Average: $2.44/g)
April 18, 2014: $3.71/g (U.S. Average: $3.66/g)
April 18, 2013: $3.59/g (U.S. Average: $3.51/g)
April 18, 2012: $4.07/g (U.S. Average: $3.90/g)
Neighboring areas and their current gas prices:
Tacoma- $4.63/g, down 4.9 cents per gallon from last week's $4.68/g.
Seattle- $4.79/g, down 3.1 cents per gallon from last week's $4.82/g.
Washington- $4.63/g, down 1.5 cents per gallon from last week's $4.64/g.
LOOK: See how much gasoline cost the year you started driving
To find out more about how has the price of gas changed throughout the years, Stacker ran the numbers on the cost of a gallon of gasoline for each of the last 84 years. Using
data from the Bureau of Labor Statistics
(released in April 2020), we analyzed the average price for a gallon of unleaded regular gasoline from 1976 to 2020 along with the Consumer Price Index (CPI) for unleaded regular gasoline from 1937 to 1976, including the absolute and inflation-adjusted prices for each year.
Read on to explore the cost of gas over time and rediscover just how much a gallon was when you first started driving.
LOOK: Route 66's quirkiest and most wonderful attractions state by state
Stacker
compiled a list of 50 attractions--state by state--to see along the drive, drawing on information from historic sites, news stories,
Roadside America
, and the National Park Service. Keep reading to discover where travelers can get their kicks on Route 66.
LOOK: Here are the 10 US golf destinations with the most courses per capita
Discover where you can find the best access in the country for your pick of courses, the unique terrain that lends itself to world-class golf, and what makes select clubs noteworthy.