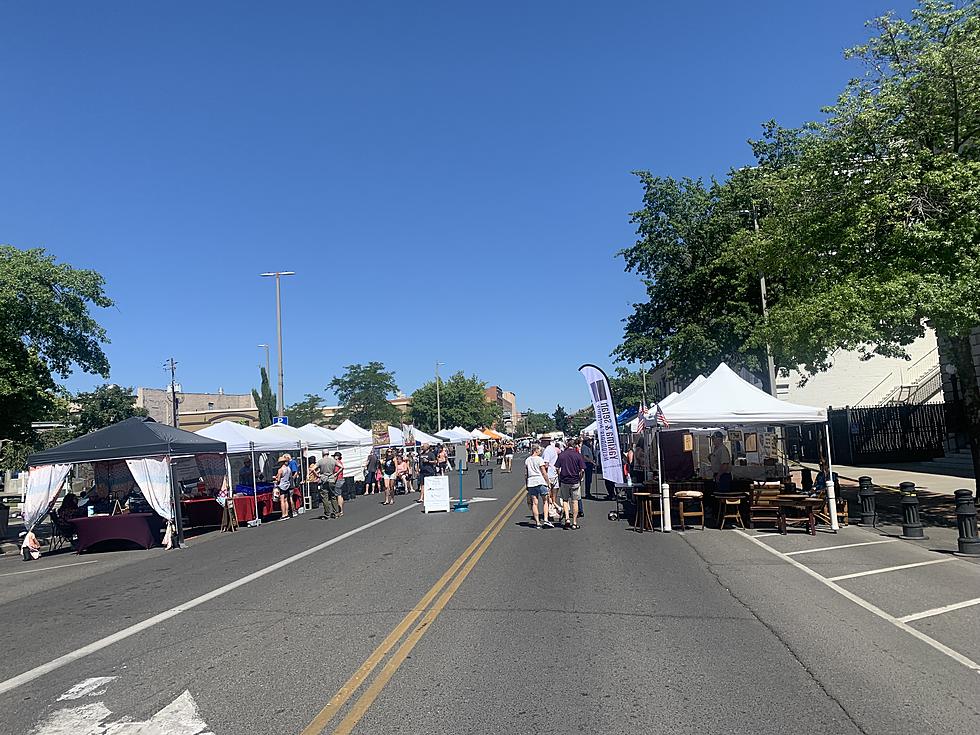 Yakima's Farmer's Market Is The Place To Be Every Sunday!
Ryder
Farmer's markets are a normal thing around Washington, with all the fresh produce we produce what better place to see all the fresh fruits, veggies, and individual vendors all in one place!
I got a chance to check out not one but two farmers' markets and they're right here in Yakima, I'll tell you some of the cool stuff I found at both locations and let you know who has what!
The first thing that caught my eye was all the natural bath and shower essentials and items carried by Terra Essentials. Not only was the vendor extremely pleasant to deal with but he walked us thru what everything was and what they did. Bubble bath, bath bombs, bath salts, the list felt endless! So of course we loaded up on a bag and made our way further down the stretch!
Next, we had to stop by Eastern Wa smoked treats, as soon as we got to the table my mouth was watering! But then I realized these were dog treats, they're top-of-the-line quality and the vendor there, Justin made it easy to understand what products were right for our breed. We have a french Boston terrier who goes thru bones in a matter of minutes. Just suggested the kneecaps that were made fresh the other day. after getting home I can promise you BamBam gave it two paws way up! The best part is Justin let us know that over a certain price he'll even make local deliveries! You can get more info from his site HERE!
The downtown market offered fresh fruits, veggies, drinks, and my favorite kettle corn! They have fun activities for the family and even parks and rec info for upcoming events!
After seeing all downtown had to offer we made sure to head up to Union Gap to see the second farmers market. Some of the same vendors had even had booths at the other location so it feels like you're missing out on anything.
The second farmers market was located in the old Sears parking lot off of Union Gap. We made what we thought would be a quick pit stop but found ourselves gazing in amazement at Bartheld glass. They had blown glass of different decorative creations. From globes to custom pieces of art, this guy knew what he was doing. My girlfriend Emily even bought one of his solar panel globes that lights up in the dark.
We then headed over to food where we checked out another ketle corn stand (I can't get past the savoroy sweet smell!) then found ourselves at the tai place where we grabbed a bite to eat and headed home to enjoy our new stuff!
Both Farmer's Markets are every Sunday throughout the summer. For editional details on the Farmer's Market down town CLICK HERE.
For more information on the Farmer's Market at union gap just CLICK HERE
Yakima Farmers Markets
LOOK: Famous Historic Homes in Every State
See the Must-Drive Roads in Every State