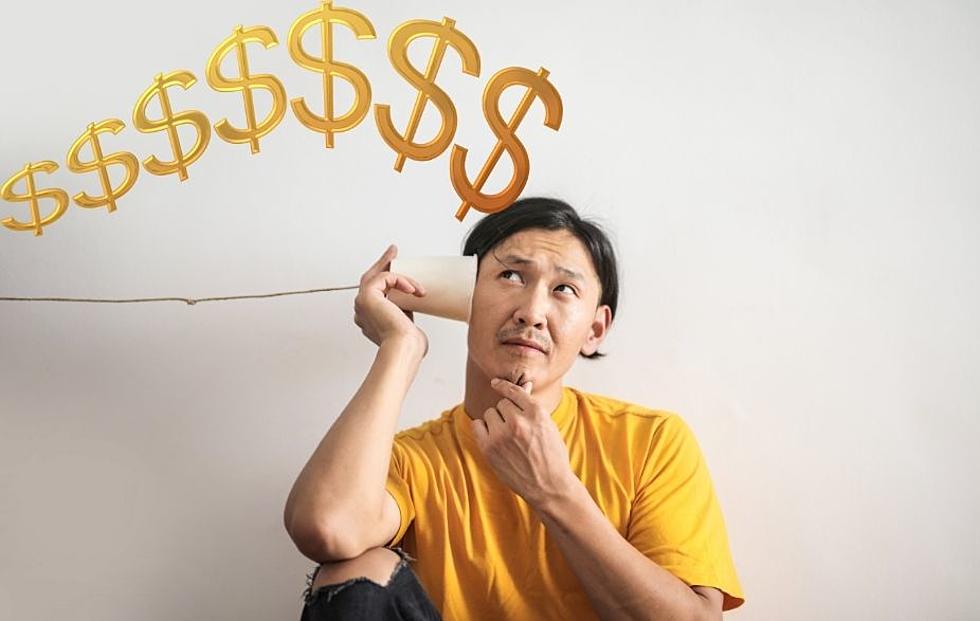 $800 Cashmere Valley Bank Secret Sound Jackpot. Who Won? Be Next!
Canva
*** UPDATED! SEE BELOW.
Yet another winner with the Cashmere Valley Bank Secret Sound.
Lara Comer correctly identified the Secret Sound and won $800! A strategy that included checking the incorrect guesses posted on our app, driving by the Cashmere Valley Bank locations for bonus clues, and good old-fashioned creativity, got Lara some serious cash for Christmas!
12/03/21 WINNER!!! Lara Comer! Rocks Rolling on a Desk!
Lara takes the $800 in the jackpot, but we're back at it with a new Secret Sound, and you'll have a chance at the new jackpot each day until just before Christmas. We start at $25 and add $25 each weekday when someone guesses incorrectly.
Listen to the New Cashmere Valley Bank Secret Sound
WINNER! WINNER! WINNER! $150 - Congrats to Katra Cavannaugh!
This CVB Secret Sound was 'A MICROWAVE OVEN DOOR - OPEN/CLOSE'
CHECK BACK IN THE MORNING TO LISTEN TO THE NEXT SECRET SOUND, AND LISTEN AT 8:10 FOR YOUR CHANCE TO CALL IN AND WIN!
Current Secret Sound Jackpot Amount: $150.00
INCORRECT GUESSES:
12/06/21 - A Door Opening and Closing
12/07/21 - A Door Opening and Closing (again and still wrong)
12/08/21 - A Nail Gun
12/09/21 - A Door Opening and Closing (Y'all! That is still not the answer!)
12/10/21 - A Hole Punch
How to Win Cash With Cashmere Valley Bank Secret Sound
Like Lara, develop a strategy. Team up with family, friends, co-workers, and have fun! Who doesn't need a little extra Christmas cash? Be sure to download the Bull mobile app, as that will be your #1 tool in listening, previewing guesses, reviewing the Secret Sound, and calling in to win - all from the palm of your hand.
Cashmere Valley Bank is "the little Bank with the big circle of friends" member FDIC.
LOOK: The top holiday toys from the year you were born
With the holiday spirit in the air, it's the perfect time to dive into the history of iconic holiday gifts. Using national toy archives and data curated by
The Strong
from 1920 to today,
Stacker
searched for products that caught hold of the public zeitgeist through novelty, innovation, kitsch, quirk, or simply great timing, and then rocketed to success.
Answers to 25 common COVID-19 vaccine questions
Vaccinations for COVID-19 began being administered in the U.S. on Dec. 14, 2020. The quick rollout came a little more than a year after the virus was first identified in November 2019. The impressive speed with which vaccines were developed has also left a lot of people with a lot of questions. The questions range from the practical—how will I get vaccinated?—to the scientific—how do these vaccines even work?
Keep reading to discover answers to 25 common COVID-19 vaccine questions.
LOOK: Things from the year you were born that don't exist anymore
The iconic (and at times silly) toys, technologies, and electronics have been usurped since their grand entrance, either by advances in technology or breakthroughs in common sense.
See how many things on this list
trigger childhood memories—and which ones were here and gone so fast you missed them entirely.