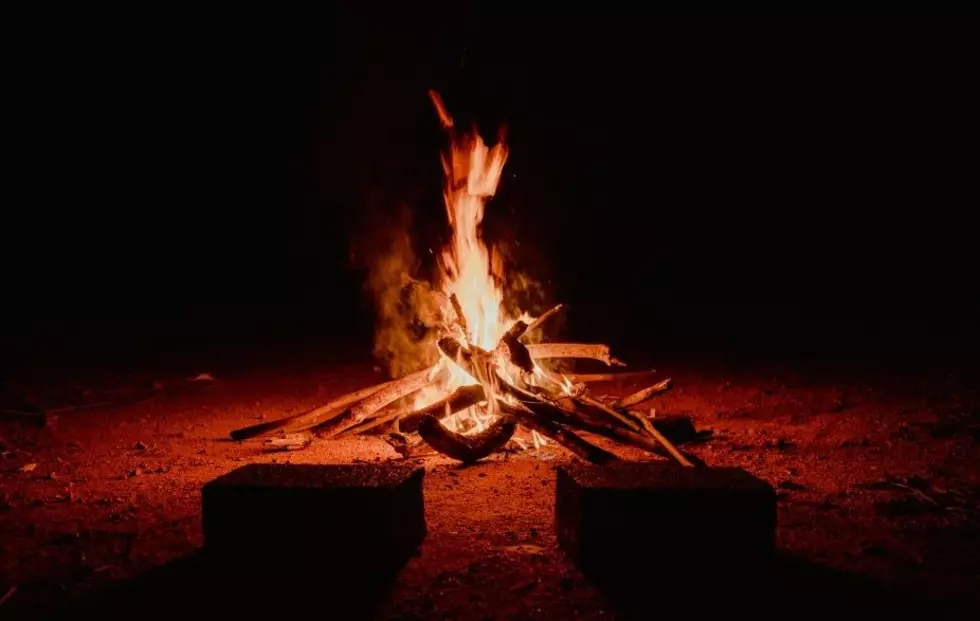 UPDATE: Stage 1 Burn Ban In Yakima County LIFTED
Canva
UPDATE: Stage 1 Burn Ban In Yakima County LIFTED
The weekend is upon us once again and like last weekend, I had a backyard fire in my plans. Well, I don't mean to say that my backyard would be on fire, rather, I was looking forward to firing one up in my outdoor fireplace. Whether roasting marshmallows with the grandkids or just sitting back and relaxing with a brew, a fire in the pit is always nice.
Unfortunately, my plans have been thwarted, for now anyway, as the Yakima Clean Air Agency instituted a Stage One Burn Ban on Wednesday this week, until further notice. While that's disappointing, I understand they have the task of making sure we're all doing our part to keep the air we breathe as healthy and as free of pollutants as possible.
According to the YCAA, the Stage One Burn Ban (Yellow) is defined as:
Yellow: This is a Stage 1 burn ban. Air pollution levels are rising or are already high due to poor dispersion. The use of solid fuel burning devices is restricted. Only EPA certified devices (wood, pellet stoves and inserts) may be used. All outdoor burning is banned countywide under a Stage 1 and 2.
So, I'll keep my eyes peeled for an update to the ban, and even perhaps notification that it has been lifted. The weather this weekend will be mixed, with Saturday looking like Mostly Sunny with a High Temp near 45. Then a slight chance of Rain or Snow Saturday Overnight, and with a warming trend, Rain possibilities exist through Tuesday. Monday will reach nearly 55 degrees.
I signed up for the Clean Air Agency's email alerts so that I can stay on top of the situation and always ensure I'm in compliance. It's easy, just CLICK HERE for all the information you'll need to know about burning in Yakima County and how to sign up.
Random Yakima
LOOK: Answers to 30 common COVID-19 vaccine questions
While much is still unknown about the coronavirus and the future, what is known is that the currently available vaccines have gone through all three trial phases and are safe and effective. It will be necessary for as many Americans as possible to be vaccinated in order to finally return to some level of pre-pandemic normalcy, and hopefully these 30 answers provided here will help readers get vaccinated as soon they are able.