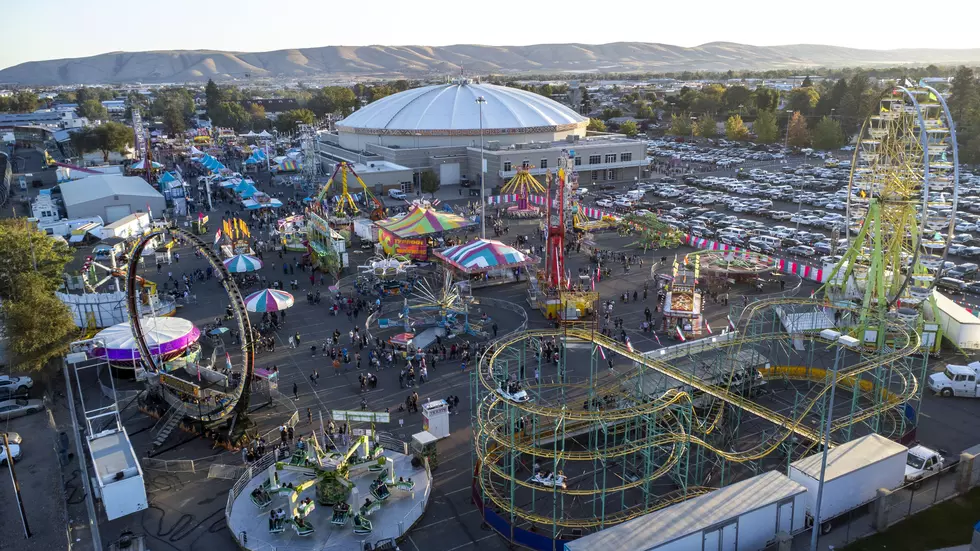 The Central Washington State Fair in Yakima is Coming. Want Tix?
Central Washington State Fair
It's been 130 years in the making.
The event in Yakima that everyone looks forward to each year is almost here.
The Central Washington State Fair in Yakima, September 23rd - October 2nd
We're beginning to get excited around here. Celebrating 130 years of family fun, The Central Washington State Fair, presented by Legends Casino Hotel, is kicking off in Yakima on Friday, September 23rd, and will continue through Sunday, October 2nd.
It's 10 full days of fair fun for the whole family. In fact, everything you need to know about the fair can be found at FairFun.com. There are so many new things coming to the Central WA St Fair this year, along with all of your family's favorites, you'll want to register to win tickets from us by filling out the form below.
Entertainment Lineup at The Central Washington State Fair for 2022
This year's Fair Entertainment Lineup is spectacular, offering something for every entertainment appetite. The Toyota Concert Series on the Corona Mains Stage:
Flo Rida, with special guest, local rap artist Coaster - Friday, Sept 23rd
Multi-Platinum selling band - WAR hits the stage on Saturday, Sept 24th
Billboard Latin Music Award Winner - Banda MS - performs Sunday, Sept 25th
BMI Country Award Winner - Granger Smith w/Earl Dibbles Jr Monday, Sept 26th
Award-Winning band - Theory of a Deadman, rock the stage Tuesday, Sept 27th
Pandora's Billionaire Award-Winner, Chris Tomlin on Wednesday, Sept 28th
Jeff Foxworthy: The Good Old Days Tour is featured on Friday, Sept 30th
The legendary band Sawyer Brown, & guests The Olson Bros Band Sat. Oct 1st
La Mar-K De Tierra Caliente performs Sunday, Oct 2nd at 4 pm on closing day.
What's New at The Central Washington State Fair in 2022?
So much is new - everything from Bull Riding to BMX, new exhibits, and delicious new foods.
The best bet is to check out all the details for yourself at FairFun.com so you don't miss one bit OR bite. Hey, would you like to win some admission tickets? Fill out the form!
LOOK: Photo Gallery Archives of Central Washington State Fair
LOOK: 30 fascinating facts about sleep in the animal kingdom