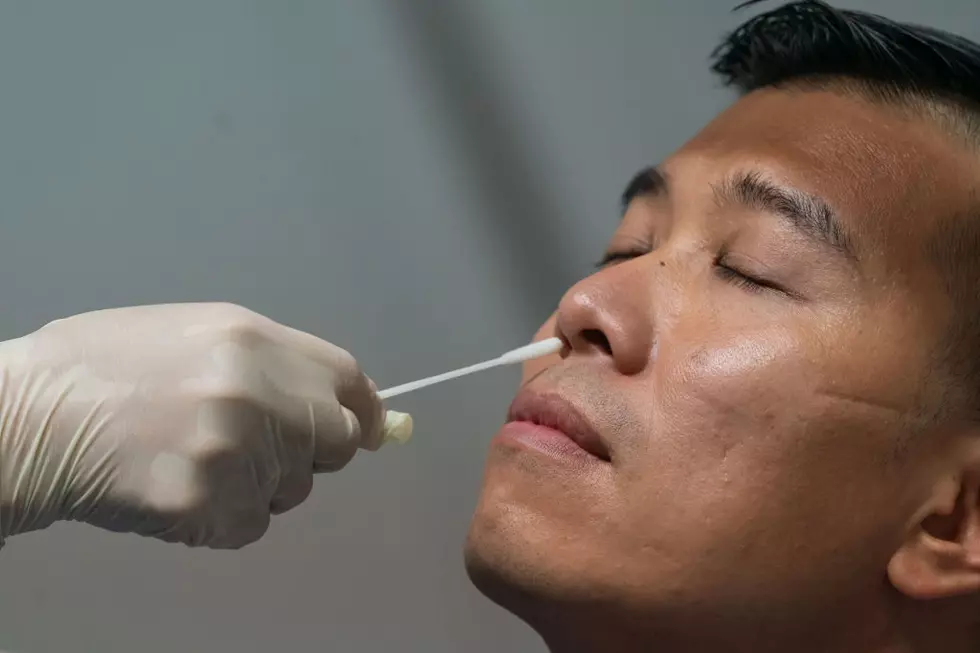 COVID Testing In Yakima; One Site Closing Others Open
Getty Images
While the COVID-19 testing site at Yakima's State Fair Park will close on March 29 you'll still be able to find testing sites open in the Yakima Valley. Yakima Health District officials say for many months the site and staff provided invaluable access to COVID-19 testing for the community. "We are grateful for the staff and partners that helped provide low barrier, accessible COVID-19 testing to community members of our county." says Nathan Johnson, Local Emergency Response Coordinator, with the Yakima Health District.
Other sites for testing will be open after the State Fair Park site closes
Thousands of tests were taken at the site which opened early in the first month of the pandemic. If you're looking for a test after March 29 a press release from the Yakima Health District says "Individuals are encouraged to visit other community-based testing sites that offer free testing to community members:"
•Yakima Valley College testing site 810 S 14th Ave, Yakima. Tuesday-Saturday: 8:00 am-3:00 pm.
•Sunnyside Community Center testing site 1521 S 1st St, Sunnyside
Sunday-Thursday: 9:00am-3:00pm, except Tuesday: 12:00pm-6:00pm
Between both sites, testing is made available seven days of the week.
You can visit Yakimatesting.org for more testing options.
Don't forget about those home testing kits
You can perform the test yourself. Health officials say "the federal government is offering free rapid COVID-19 tests to every household in the United States. Individuals can order them online at www.CovidTests.gov. Additionally, Washington State Department of Health's Say Yes! COVID Test At-HomeTesting is offering free rapid COVID-19
tests to every household in Washington State. To order these tests, individuals can visit www.SayYesCovidHomeTest.org or call 1-800-525-0127 to order them through the phone. The order links is also accessible on Yakima Health District's website, www.YakimaTesting.org.To report a positive at-home test result, individuals can call Washington State Department of Health's COVID-19 hotline at 1-800-525-0127."
LOOK: Stunning vintage photos capture the beauty of America's national parks
Today these parks are located throughout the country in 25 states and the U.S. Virgin Islands. The land encompassing them was either purchased or donated, though much of it had been inhabited by native people for thousands of years before the founding of the United States. These areas are protected and revered as educational resources about the natural world, and as spaces for exploration.
Keep scrolling for 50 vintage photos that show the beauty of America's national parks.
15 Ways You Can Help People in Ukraine Right Now
As Americans watch events unfold in Ukraine, many wonder how they can help. Below is a list of organizations responding to the crisis in Ukraine along with information on how you can support their various missions.
LET'S GO: The most popular historic sites in America