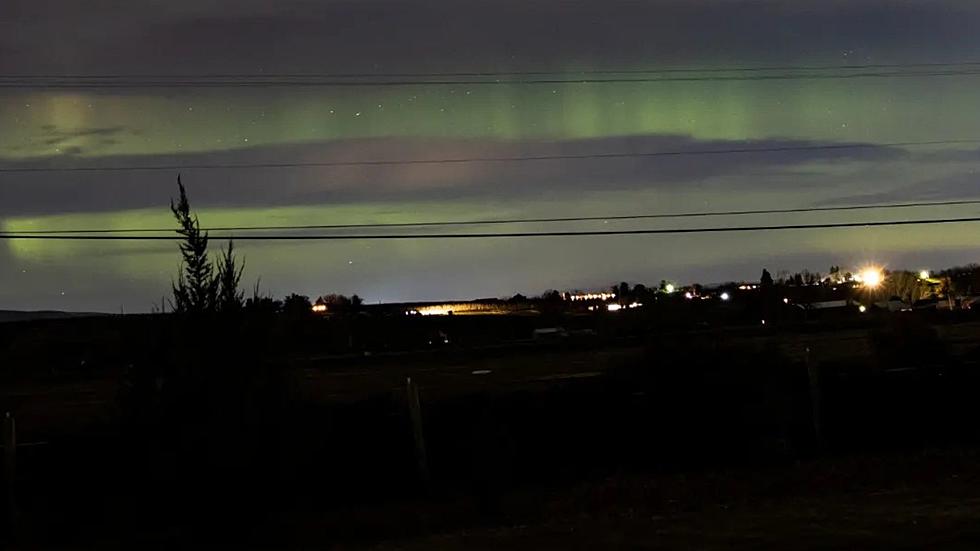 RARE! Were You Able to See the Northern Lights in Yakima? [PHOTOS]
Steve Potter
There are some who travel all the way to Canada to see the Northern Lights. For some it's a visual treat that most will never experience. But, did you know you don't need to travel all the way to the great white north? Only when conditions are absolutely perfect you can see the aurora borealis from right here in our backyard. Or, in Steve Potter's case, his front yard as that's where these photos were taken.
Shared with permission, Steve Potter caught these photos at just the right moment. This was able to be seen with the naked eye as well around 10:00 p.m. or so last night.
Though in many cases this is hard to track based on weather conditions but you can follow the University of Washington's Planetarium on Facebook for updates when it may happen again.
Got a news tip? Email us here.
TRENDING STORIES:
5 Fun Things To Do in The Coolest Small Town in WA: Friday Harbor