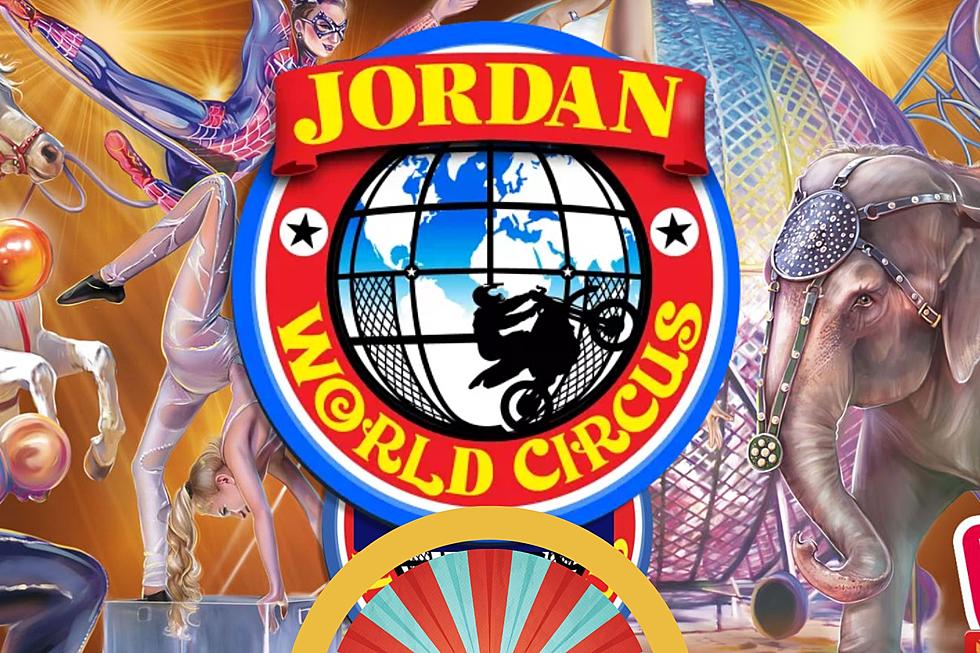 Jordan World Circus Comes to Yakima. Want to Win a Family Pass?
Jordan World Circus
Thrilling children of all ages - a tradition when the circus comes to town.
Get ready for some incredible family fun headed your way the first weekend in April!
Jordan World Circus Returns to Yakima Valley Sundome on April 1st & 2nd
In the grand tradition of bringing affordable entertainment for the entire family, the Jordan World Circus is returning to the Yakima Valley. It's a spectacular event with all of what you've come to love about a circus performance.
Aerialists, acrobats, clowns, exotic animals, an amazing cast from all over the globe, and so much more. It's a must-see for the whole family.
Jordan World Circus Tickets for Yakima Shows
You can purchase tickets online HERE. Shows on April 1st at 3 pm and 7 pm, and shows on April 2nd at 1 pm and 5 pm.
If you'd like to win a pass for a family of up to 5 (and $80 value), fill out the form below.
Take A Glimpse of What You'll See at the Jordan World Circus Show
LOOK: Stunning animal photos from around the world
From grazing Tibetan antelope to migrating monarch butterflies, these 50 photos of wildlife around the world capture the staggering grace of the animal kingdom. The forthcoming gallery runs sequentially from air to land to water, and focuses on birds, land mammals, aquatic life, and insects as they work in pairs or groups, or sometimes all on their own.