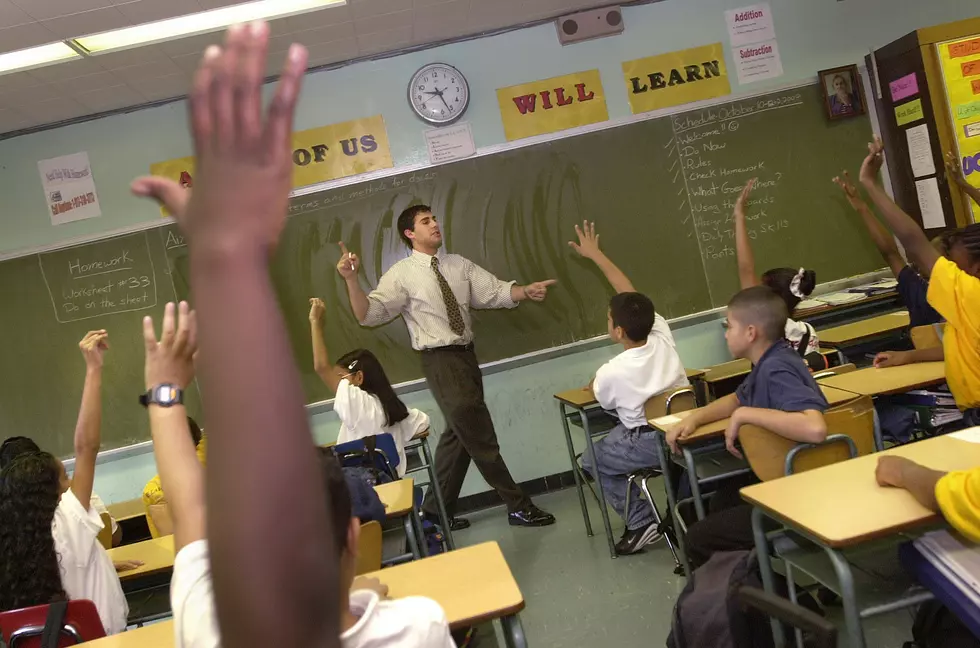 Searching For Yakima's Most Memorable Teachers
Getty Images
Our teachers are among the most admired, most respected, most loved professionals in the world today. I believe this has never been more true than right now, with the additional challenge the pandemic has provided, and teachers have stepped-up to become bigger heroes than ever. Yet, wouldn't you agree that teachers are too often underappreciated?
When I think back on all the crap I learned in high school, it's a wonder I can think at all. Oh, wait, that's not an original thought - Paul Simon lyrics - but an apt sentiment for sure. One of my favorite teachers from my school days who made a very large impression upon me was a man by the name of Pershing E. Beglau. He was my homeroom teacher in 8th Grande at Pioneer Jr. High in Wenatchee. After I'd been in his class for a couple of weeks, I remember he pulled me aside and asked, 'are you sure you're Lisa's brother?' Lisa, my older sister, was a very good student and Mr. Beglau struggled to find a resemblance in that regard.
So, I took to Facebook and asked Yakima to fill in the blank: THE BEST TEACHER I EVER HAD WAS:__________________________________. Not surprisingly, in just a short time - we had several fond memories shared. Here are a few of them. See if you remember some of these legendary teachers.
Marlene Siebol, Franklin Middle School Yakima WA (RIP 2007)
She was a crazy old kook, but lived every minute of every day and showed her students love and compassion even in her fits of anger. She made every day exciting and went above and beyond for school "projects".
A real-life Mrs. Frizzle!!!
Mrs. Megan Goranson
West Valley Choir Teacher. She was amazing and was always there for her students during some hard moments. I loved being in her choir, it was definitely one of my favorite classes. I always had a hard time choosing between Choir and JROTC.
One of them was Mr. Frank Whitney at Yakima High School when I was a junior! I had chemistry with him!
Rebecca Shipley
, Concrete Middle school. She took an angry child with hectic and sometimes unstable home life and never gave up on her when honestly, she probably very easily could have. I am forever thankful for her always leaning in with her love, …and changing the course of my life path. It's been 20 years and she's still an active friend in my life. 
I've had quite a few. Kathy Forge, Ron Shows, Betty Shows, "Madame Gauche" (HS French teacher). I know there are more, but those are the ones that stand out for me. But all mine were from my school years in the 80s and 90s in Lewiston, Idaho. 
Mrs. Tapia back 1963 She was there for her students when President Kennedy was shot (I was 9 years old)
These were just a few of the teacher tributes that people shared with us. Sound off on our
Facebook
page and add to the list.
LOOK: See the iconic cars that debuted the year you were born