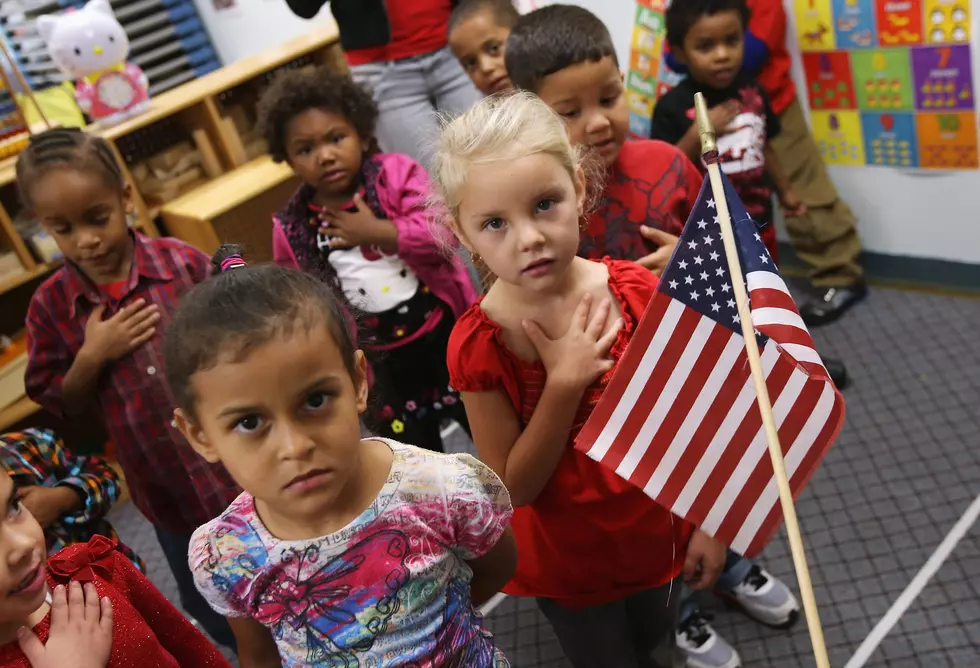 We Want to Hear Your Child's Class Say the Pledge of Allegiance
Getty Images
You know the drill: Every weekday morning The JimShow takes a moment at 7 and 8 to honor America with the Pledge of Allegiance. And we never get tired of hearing tomorrow's leaders -- today's schoolkids -- recite it.
So we're always looking for local schools where we can listen in. If you'd like us to drop by your child's school and record the whole classroom saying the pledge, we'd love to accommodate you -- all we need is an invitation.
It takes less than five minutes to make a recording that you and your kids can hear on the radio later on.
Just fill out the form below and we'll be in contact with you shortly. And thanks again for listening to 92.9 The Bull!