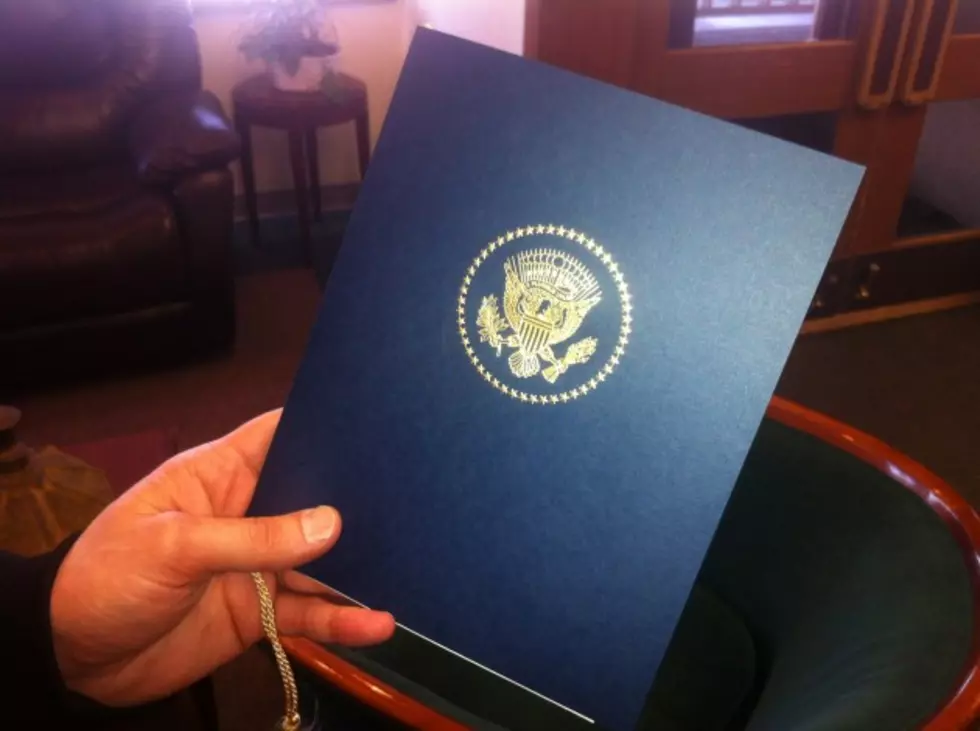 What's For Lunch At The White House? See The Menu Here [PHOTO]
I still can't believe I had lunch at the White House last week during the City of Yakima's annual lobbying trip our delegation had the honor a dining in the White House Mess. I had not even heard of the White House Mess until I was scheduled to have lunch there last Monday. It makes since to have food service in the White House, the staff work 24/7 and need a place to eat. It makes sense for high level officials to have a close private meeting place with food. The White House Mess is located on the bottom floor of the West Wing, directly below the Oval Office.
There is an awning with the Presidential Seal leading up to the entrance. Our group showed up a few minutes early for our lunch to check in with security. We were allowed on the grounds and waited outside the awning for our host to arrive. As we were enjoying the beautiful DC sunshine, two large black SUV's pull up and out steps the Secretary of the interior Ken Salazar. We nod as he walks past us into the White House. The White House Mess is directly adjacent to the Dwight D. Eisenhower Executive office building, where most of the Presidential staff works and there were a number of folks walking back and forth during the lunch hour. We even saw a 4 star General walk in with an entourage.
After waiting a few minutes our host showed up and took us directly into the Mess Hall. It was beautiful, wood paneling, a friendly reception and some excellent food from our Navy's finest. At the table next to us was the Mayor of Philadelphia Michael Nutter having lunch with a White House official. It was a surreal moment for me to be in the White House putting Yakima on the radar with the people who make decisions for this country, oh and the food was incredible. One of the best meals I've ever had in my 27 years of life. They did send me home with the menu as a souvenir, and just in case your curious what was for lunch at the White House that day. Here it is: