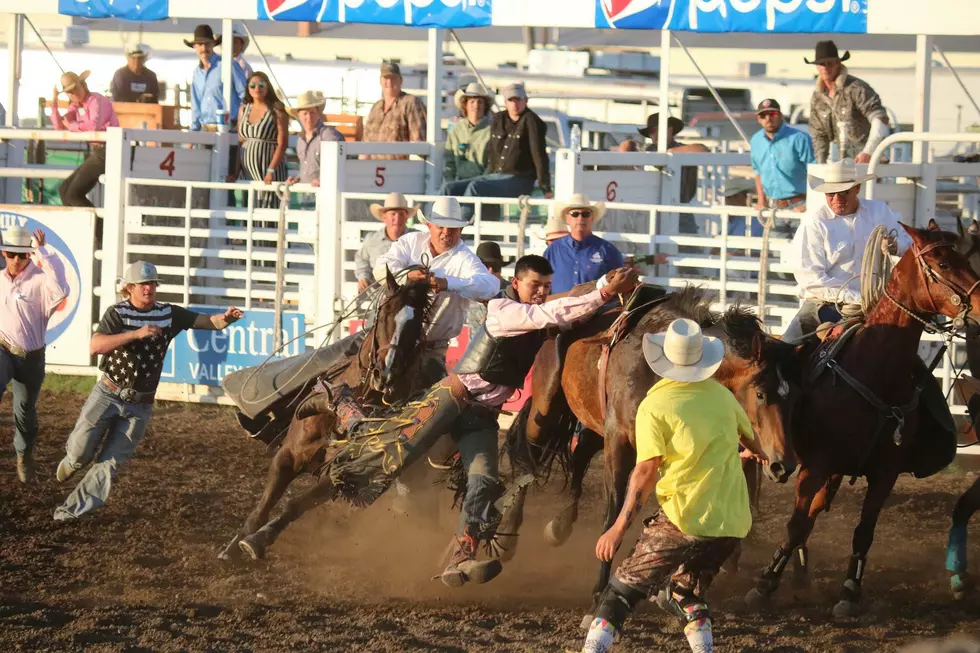 Don't Miss The Toppenish Rodeo July 6th and 7th!
Toppenish Rodeo Facebook
Don't miss the 84th Annual Toppenish Rodeo presented by Dad's Family Restaurant July 6th & 7th in historic Toppenish.
The Toppenish Rodeo is 2 nights of hoof stomping, heart pounding rodeo action! Each night, get ready for Mutton Bustin' The Kenny Winterholler Memorial Wild Cow Milking, BULL Riding, Tie Down Roping, Steering Wrestling, Team Roping, Barrel Racing & Ranch Bronc Riding.
Listen to the Morning Bull-Pen with Gunner & Michele weekday mornings for your shot at FREE TICKETS!
Or, meet up with us for Toppenish Rodeo ticket stop #2:  Dad's Family Restaurant in Toppenish.  Thursday July 5th Noon-1pm.  TONS of free tickets... first come, first served.