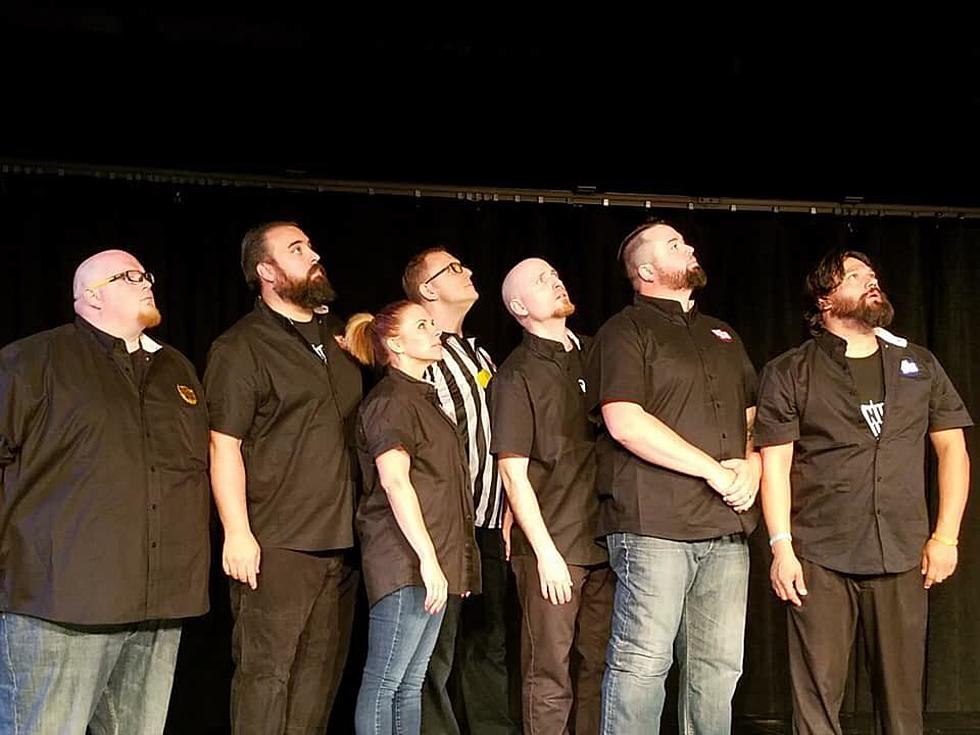 Local Comedy Troupe Manic Thunder Performs Final Show Saturday
Courtesy: Leann Jones
After 400 shows, and making thousands of people laugh, Manic Thunder Improv will celebrate their 10 year birthday this Saturday night at the Capitol Theatre's 4th Street Theatre. This show looks to be a little bitter sweet for the troupe because it will also be their final "regular" performance.
The group of Yakima natives formed in the summer of 2009 and started performing in Selah. Feeling the need to grow their act, they moved to Glenwood Square's Media Works theater and eventually found their way to doing  a monthly gig with the Capitol as part of their 4th Street Features program.
The troupe, made up of Matthew Trickey, Aaron Bennett, Scott McLaughlin, Julie Copeland, Tim Hubert, Rob Messer, Justin Mateo & Perry Peltier, have entertained audiences of all ages, from all around the Yakima Valley. They've opened for national touring comedians, have helped out numerous charities, including Northwest Harvest & CMN's Extra Life, and have even helped educate the youth in drama, theatre, comedy and improv.
"Ten years has been an amazing run for us," said member & KATS morning co-host Tim Hubert. "In the last decade filled with laughter, our members have gone through many life changes individually. To the best of my recollection, we have had four weddings, five births, many career changes, including Aaron moving to Hollywood! Not to mention other outside hobbies including other theater activities, stand-up and comedy avenues and teaching. One of our players is now a black belt martial artist! Life is just so full and busy for all of us, that's why we're 'slowing down' on the improv front."
They still plan to perform here and there in the future, with an upcoming show in September at Sportsman's Days in Naches, as well as doing more internet hijinx via their Facebook & YouTube pages.
For more info on Manic Thunder's 10 Year Birthday Bash and final regular 4th Street Theatre show happening this Saturday (July 13th) at 7:30p, you can check out ManicThunderImprov.com, or CapitolTheatre.org.