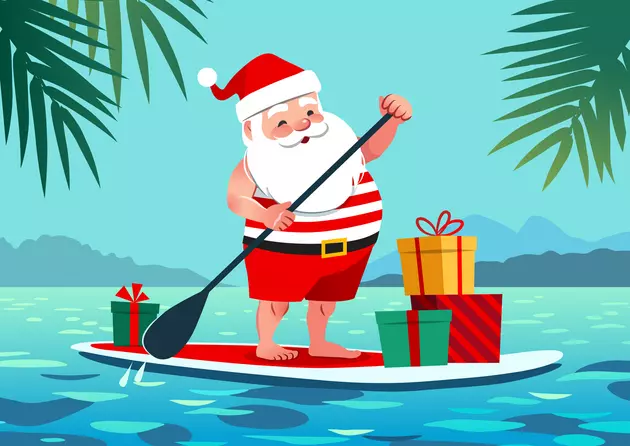 Type In 'Santa Claus' On This Website Link For Some Holiday Cheer
Getty Images/iStockphoto
I am in holly, jolly Christmas kind of mood!
My holiday cheer is already a 9 on a scale of 10. One of the reasons for my exceptional glee is because I finally received a gift from my "Secret Santa" gift club, and I already know it is going to be a present I truly want! Last year, our Secret Santa group gave out tacky gifts. That was a lot of fun; I received a t-shirt that lights up with an LED pack!
This year, we are sending out books as presents. Each person participating in our Secret Santa Gift Club had to provide three choices of books that cost no more than $25.
I won't find out what book I've been given until we do our group "Unboxing" videos.
Anyhoo, I went to Google to search for something about Santa Claus and went I went to this website link, I "oohed" and "awwed". Try it and maybe it will give you some extra holiday cheer!