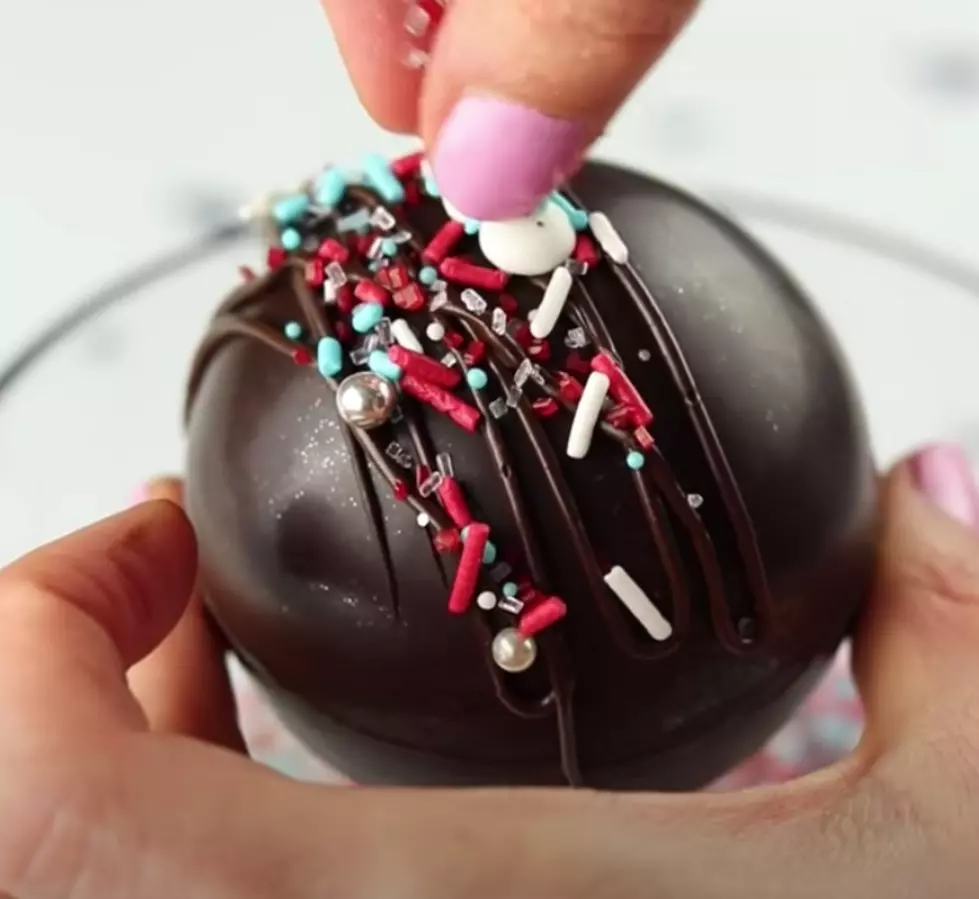 Hot Cocoa Bombs Are The Biggest New Thing
Prinkle Pop via YouTube
Cocoa Bombs are the hot new thing on TikTok. I think I definitely want to try one. They look very yummy because they have two of my favorite things: Cocoa powder and mini marshmallows.
What you do is you get your favorite kind of cocoa powder? I love the Ghirardelli kind that comes in dark chocolate. I am going to make these with my child on Christmas morning. We are going to use the regular Swiss Miss chocolate that I have already on hand. I have the kind with the mini-marshmallows in them.
The Hot Cocoa Bomb recipe below uses the flexible Kinder Egg plastic as an inexpensive mold for the chocolate "egg". You will melt some chocolate wafer chips in the molds and nuke it in the microwave for a little bit, stirring every few seconds so that you don't overcook the chocolate. Let the molds cool down and then fill them up with the cocoa powder and a few marshmallows. Seal up your cocoa bomb "egg" and then stuff it inside one of your favorite coffee mugs and pour some hot milk over it. You will see your cocoa bomb "explode" inside the mug and it will not only look cool, but it will also be extra tasty because you added all of that cocoa powder and chocolate!
I cannot wait to try this out and my finicky picky-eater daughter, Willow, says even she is excited to taste it. If it works out great and I don't burn the house down trying to make these cocoa bombs, I would love for this to become our newest family Christmas Day tradition (alongside watching Christmas movies and lounging around in onesies)!
8 Must Have Christmas Ornaments For 2020