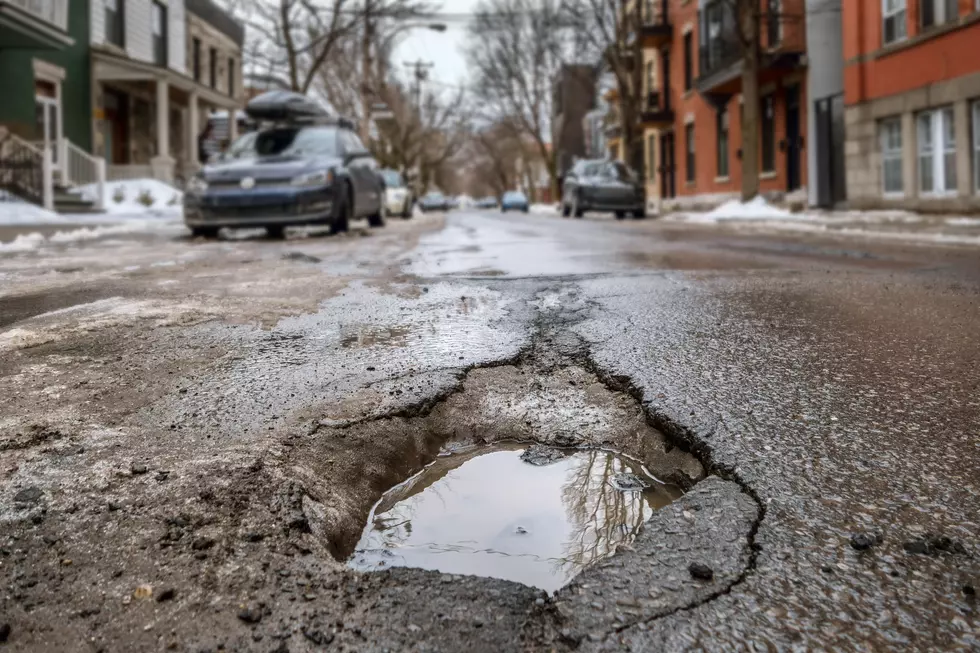 How Far Would You Go to Get a Pot Hole Fixed?
Getty Images/iStockphoto
Pot holes can be detrimental to our vehicles as we all know, and no amount of complaining about them gets our city to move quickly to fix them. But maybe we need to take a page out of this lady's playbook to get things done?
A woman in Wilkes-Barre, Pa., was tired of seeing neighbors hit a huge pot hole in the middle of the road and the city dragging their feet to fix it. One day while she was up in the attic pulling down decorations she found an artificial Christmas tree... so, she stuck it in the pot hole!
Did it work?! It absolutely did! Thanks to their festive road decor calling attention to the hole, there is currently a steel plate over the hole and crews should be out there soon.