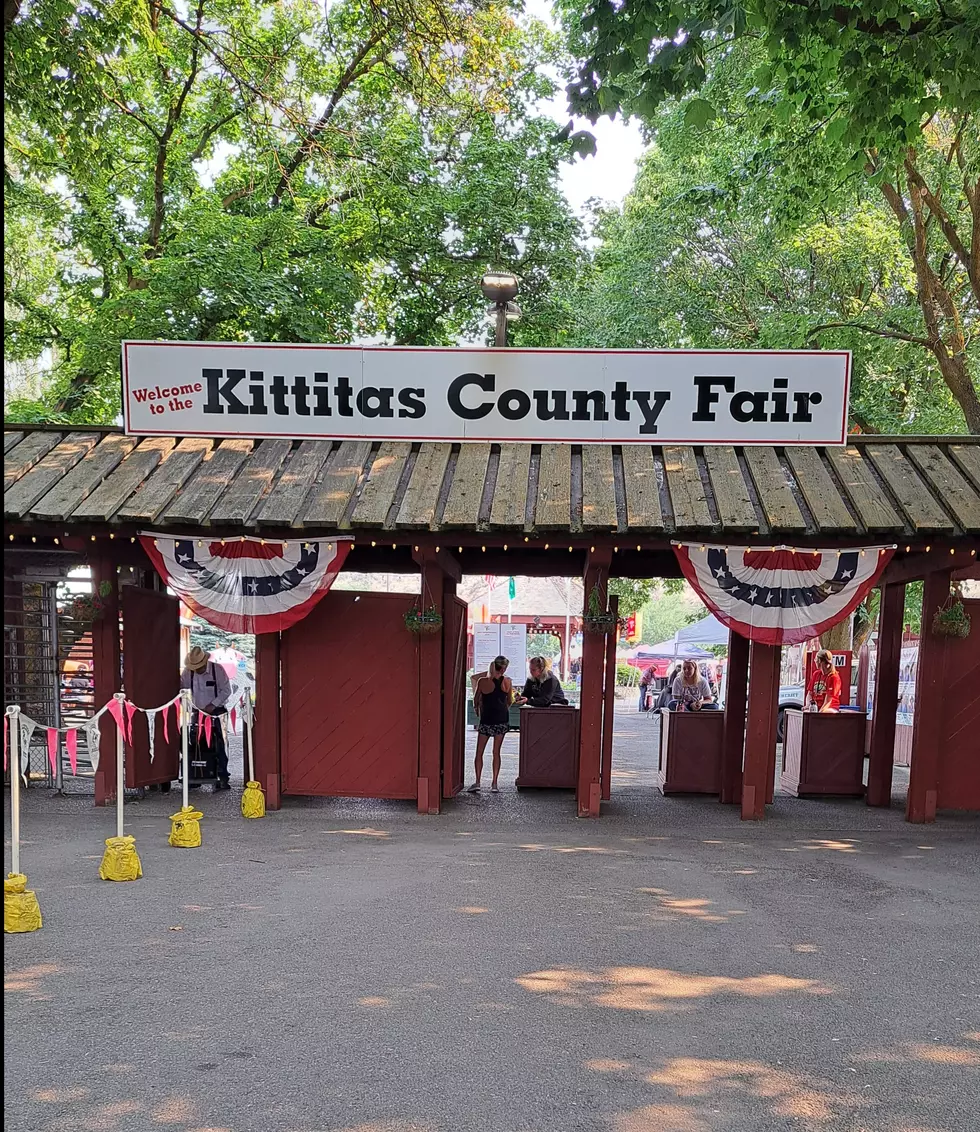 See All the Tasty Food in Ellensburg at the Kittitas County Fair
Reesha Cosby
Monday, September 5th is the last day of the Kittitas County Fair in Ellensburg. There is so much still to see at the Kittitas County Fair, from the fun rides for the kids and young adults, to the Frontier Village throwback log cabins, to the tasty food vendors!
I got a chance to visit the Kittitas County Fair and sampled some of the tasty food. Well, to be fair, the Butterfly Lady gave me a coupon to get a free slice of pizza from the Papa Murphy's food booth at the Fair. It came with a free drink, so there was no way I was turning it down on a hot day in Ellensburg!
One of the best things about going to a county fair in Washington state is checking out the food booths. There were gourmet burgers, deep fried Oreos, and slushies, but one of my favorite surprises to see amongst the food booths at the Kittitas County Fair was the Baked Potato booth. You could get a plain one, but most people got it loaded with sour cream, cheese, chives, and bacon bits. They had a few specialty baked potatoes like the Cle Elum Gold Rush, Ellensburg Rancher, and the Choosy Eater Spud. All of their baked potatoes were $10 each.
There were also things we've come to expect at the Kittitas County Fair like fair scones, kettle corn, lemonade, corndogs, elephant ears, and my personal favorite, funnel cakes.
The Kittitas County Fair is held at the Kittitas Valley Event Center at 901 E 7th Ave in downtown Ellensburg. The fair ends on September 5th at 11 p.m. so there is still plenty of time to go!
Scenes from the 2022 Kittitas County Fair in Ellensburg, Washington
States with the most registered hunters
Stacker
analyzed data from the U.S. Fish and Wildlife Service to determine which states have the most registered hunters. Read on to see how your state ranks on Stacker's list.