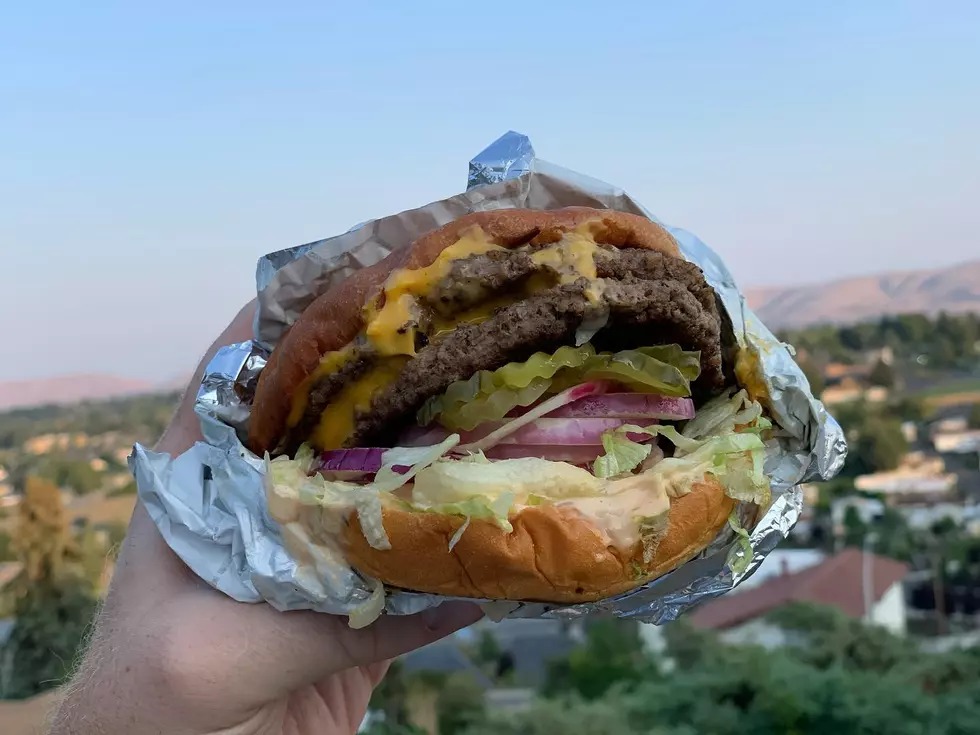 It's National Cheeseburger Day Yakima!
Matt Uhlman #washingtonburgerquest
It's National Cheeseburger Day!  As much as we love burgers, it should be a national holiday. Until then, we will celebrate the combo of meat cheese and bread as the foundational basis of one of America's favorite foods.
YouTube Screenshot Gordon Ramsay Burger Tutorial
We all have our favorite toppings. Tomatoes, avocado, lettuce, onion, pickles, ketchup, mustard, etc, - some get really creative with our burgers.
One of the more odd burgers a few years ago, was the Black Whopper from Burger King. The bun black and made your poo a funny color. That was the end of the black whopper.
In all we love our burgers from grilling to frying and everything else in between.
And it's one of the top things we're eating more of during the pandemic.
We have some great choices to choose from here in Yakima. Here are just a few we loved.
Bulls Eye Burger @ Chevron in Selah
Are you kidding? A GREAT burger at a gas station? Yep. Try it. You won't be dissapointed.
Young Life Burger Stand @ Fair Food Fest
This is goin on now. Why not celebrate a great charity while celebrating the burger? It's a win-win for everyone!
Minors -  A Yakima institution. Gotta try this one if you haven't.
Majors - Burgers and that loaded potatoe? Yes please!
So go get 'em! And raise a meat filled bun on National CheeseBurger Day!